Among Bay Area bookstores, Book Passage in Corte Madera has one of the most active schedules going of author events, readings, classes and other literary happenings. In fact, it's not uncommon for more than one or two author talks to take place at the store on just about any given day. Additionally, many of these events have a local connection. Looking at the week, here are three events readers won't want to miss.
Jess Walter reads from Beautiful Ruins
-- Monday, June 25 at 7:00 pm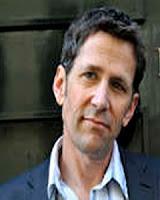 Jess Walter reads from Beautiful Ruins (Harper). The award-winning author of the bestselling The Financial Lives of the Poets returns with his funniest, most romantic, and most purely enjoyable novel yet: the story of an almost-love affair that begins in 1962 and is rekindled fifty years later.  "Why mince words? Beautiful Ruins is an absolute masterpiece." — Pulitzer Prize winner Richard Russo.
Jess Walter is the author of The Zero (a finalist for the National Book Award), Citizen Vince (a winner of the Edgar Allan Poe Award for Best Novel), Land of the Blind, Ruby Ridge, and Over Tumbled Graves (a New York Times Notable Book of the Year). He lives in Spokane, Washington.
Peter Zuckerman presents Buried in the Sky: The Extraordinary Story of the Sherpa Climbers on K2's Deadliest Day
-- Tuesday, June 26 at 7:00 pm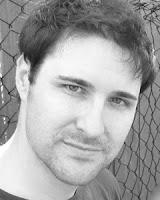 Peter Zuckerman presents Buried in the Sky: The Extraordinary Story of the Sherpa Climbers on K2's Deadliest Day (W. W. Norton), a compelling account of tragedy and the men who have literally shouldered the rest of the world's mountaineers up the second-highest mountain on Earth. "I admired Buried in the Sky and enjoyed it, too." — Peter Matthiessen.
Also, check out this terrific review in the Wall Street Journal.
Peter Zuckerman is one of the youngest journalists ever to have received the Livingston Award, which is given for excellence to professional journalists under the age of 35. He lives in Oregon.
Bonnie Jo Campbell reads from Once Upon a River
-- Wednesday, June 27 at 7:00 pm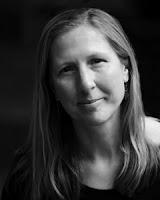 Bonnie Jo Campbell reads from Once Upon a River (W. W. Norton). From the author of American Salvage, a Book Passage favorite and National Book Award and National Book Critics Circle Award finalist, comes an odyssey of a novel about a girl's search for love and identity featuring an unforgettable heroine in sixteen-year-old Margo Crane, a beauty whose unflinching gaze and uncanny ability with a rifle have not made her life any easier.
Bonnie Jo Campbell is the author of three previous books of fiction. She lives in Kalamazoo, Michigan.

MORE INFO: Unless otherwise noted, all events take place at Book Passage, 51 Tamal Vista Blvd., in Corte Madera. Call (415) 927-0960 or visit www.bookpassage.com for details. If you can't attend an event and would like a signed copy of an author's book, please place your order using one of the above links and note "signed copy" in the comments field.