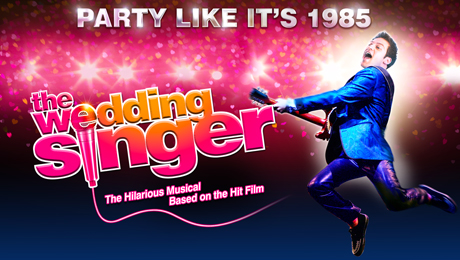 Cast
Jon Robyns – Robbie Hart
Cassie Crompton – Julia Sullivan
Ray Quinn – Glen Gulia
Roxanne Pallett – Holly
Ruth Madoc – Rosie
Ashley Emerson – Sammy
Samuel Holmes – George
Venue – Sunderland Empire
Date – Wednesday 22nd February 2017
There is something rather exciting and special about heading to see a musical with original songs that you have never listened to before. I had that feeling heading to the Theatre to see this one. I always remember having a soft spot for the film The Wedding Singer, but it has been a very long time since I last watched it. Therefore could not really remember all of the story either, which I think was the perfect balance. Liked enough to want to head to see the show, and fully appreciate everything about the production.
The story is that Robbie a pretty successful wedding singer in New Jersey is about to get married to the love of his life Linda, but on the wedding day he gets ditched at the altar thus spiralling his life out of control. He cannot deal with the loss and therefore struggles to sing again about love and happiness at weddings. Everything will change when he gets to know Julia, the problem with that though she is engaged to Glen.
Something I really enjoyed was the change in tone and even genre of the music to go along with how Robbie's life has changed. The love songs with soft tones to begin with but as he loses control we are thrown more into rock music. My personal favorite song had to be 'Casualty of Love' I really did find that to be a very powerful moment with amazing lyrics, I am sure everyone can relate to those feelings!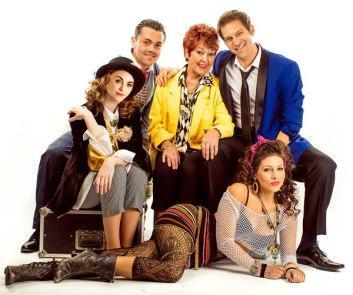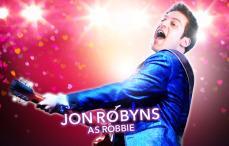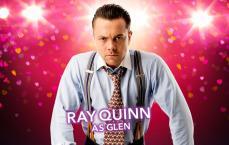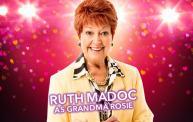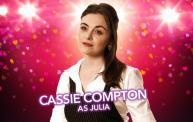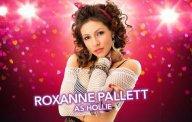 We are given a truly talented and impressive cast in not only the leading roles (as shown above) but the ensemble with the dancing and many different roles were very impressive as well. Jon Robyns was very good as down on his luck Robbie and you really could not help but feel sorry for him, laugh with and at him at different moment as well. Willing him to make the right choices and everything to turn out very well for him in the end.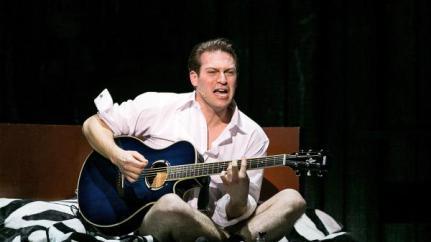 The standout performer for me was Cassie Compton I was very impressed with her vocals and thought she owned the stage in such an amazing manner during the musical numbers. It was great to see Roxanne Pallett on stage again, I previous caught her in Rocky Horror in a different type of role. She gets to show off her incredible vocals as well, singing just seems to come so naturally to her. I have to admit that I never thought I would see Ruth Madoc rap, and that is something we get with this show! Ray Quinn is probably the most well-known after his TV and singing career and I was rather looking forward to seeing him on stage, he was great as a very dis-likeable character which certainly is a compliment to his acting. I was waiting for his musical number and he does not disappoint at all!
The Wedding Singer is a very fun show with impressive songs and music to go along with it all. The story inspiring that you should never give up on love even when it seems impossible and you are about to give up. Another bonus is that it is rather raunchy at times as well, which I thought was a bold and real touch. With love certainly comes lust and on stage you certainly get the humor out of certain situations. I had a fantastic evening watching and found myself smiling and laughing a lot throughout.
Huge well done to everyone involved in a great show!
The tour has just started (this was the second week) and you have until October 2017 to find a venue near you to party like its 1985 . . .  Tour Dates!
Advertisements