January 2012 saw in the new year with a 10th Anniversary celebration for The Wedding Show at Tatton Park, Cheshire. Organised by Wedding Link it has proved to be one of the largest and most prestigious wedding shows in the North of England!
Believe it or believe it not, I have only just got round to packing away the very last bits from our own trip to The Wedding Show 2012. It was all a little new and exciting for us and now I'm coming down from that amazing high of my first ever large wedding show I thought it would be fun to do a little review!
January seems like many moons ago already as we rush towards March (and another fabulous wedding) but I still remember it all like it was yesterday. We took the afternoon off on the Friday, loaded up the van (and the Mother-in-law as free help) and headed up the M62 towards the fabulous National Trust estate, Tatton Park in Cheshire. It was bitterly cold and with no heating on we battled with shaking hands and numb toes to begin the first attempt at our fancy new stand. We never do anything by halves and spent the next 5 hours perfecting our 'wallpapering with velcro' technique and creating that inviting living room space that we were after…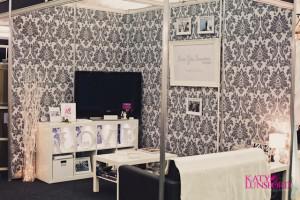 Image is thanks to the very talented and very beautiful Katy Lunsford who popped over to say hi! She even wrote a little review on her own wedding photography blog here - http://blog.katylunsford.com/2011/02/01/the-wedding-show-tatton-park/
We were up bright and early, dressed to impress and ready for an exciting day at the wedding show! Thankfully the cold and damp didn't bring our wallpaper down and with the cakes all laid out and our wedding films playing on the plasma screen, we were ready to meet our first guests! The videos playing on the big screen did catch a lot of attention and before we knew it we were both excitedly chatting away. It wasn't long until my Husband had to sneak off to the van to listen to the Liverpool vs Man U match (he had tickets but came to help me instead, now that's what marriage is all about…I owe him big time! Haha) but the time flew and I didn't stop for the rest of the day. I'm so pleased I had the chance to chat to so many engaged couples in depth about their wedding plans and I even had a few sitting on the couch and looking through all our films and testimonials! Sunday was even busier-maybe because it lacked any huge sporting fixtures-and a lot of the happy couples managed to polish off the last of the home-made brownies! A few even congratulated us on being short-listed for Northwest Videographer of the Year in the Wedding Industry Awards 2012!
A little bit of wedding networking…
Another bonus of the massive wedding shows like Tatton is having the chance to meet and chat to so many talented wedding suppliers. There were quite a few suppliers at the show that I chat to on Twitter, a lot, and it's always amusing putting faces to the Twitter names! But there were also some new faces that I got to chat to in depth and I found that quite invaluable! Next to us was the fabulous Raj Tents and we were really wowed by their stand and their luxury tent champagne bar! I also got to finally meet Cat Hepple (I just love her photography), Marry Me Films, Magical Cakes, Dramatic Jewels and My Mini You (he was impressed by my very own cake topper creation I had made for my own wedding!). I also got to meet the ever so bubbly Phoebe from Flossy and Leigh (I really need to get some make up tips of that girl, flawless) and the friendly team from Erica Stacey Bridal (including Erica herself, my Sister in Law is now a huge fan of her designs after coming to say Hi at the show…she gets easily distracted!). Erica and Jan even did their own blog on the Tatton Wedding Show and you can read that here.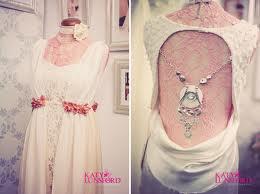 Another gorgeous image captured by Katy Lunsford.
But I can't forget to mention the very talented Chapter Photography and Jean Ellis Designs who I have had the pleasure of working (and modelling) with before. You can see a few images from the Jean Ellie shoot at Rufford Old Hall with Evie from Chapter Photography on Facebook. As well as the ever so talented McAvoy Photography, I just loved catching up with them and having a good ol' chat!
I just loved catching up with old and new friends and already have some exciting plans coming up with a few of them, keep an eye out!
Oh, and I should mention that we had a little offer running with Chapter Photography on the day so if you are still looking for the perfect wedding photography and wedding videography team why not get in touch?