How do you help your parents stay cool when electricity has become so costly?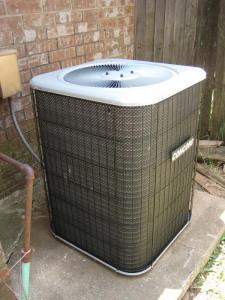 It Hot Out There!
They keep the temp in their home at 80, not because they are cold but because they cannot afford the bill. There may be help available. It is called ECAP. Energy Crisis Assistance Program. It may also be called LIHEAP, depending on what part of the country you live in. LIHEAP stands for Low Income Energy Assistance Program.
LIHEAP is a federally funded program that helps low income individuals stay happy and healthy in their own homes by paying part of the energy bill. The payment is generally around $200. One time during the summer and one time during the winter, not on a monthly basis. The first Monday in December is usually the time to apply for winter help and you must apply each time. LIHEAP is available in all 50 states, the District of Columbia, Indian tribes, and U.S. Territories.
If you would like to help your parent apply this is what you will need:
Recent copies of the utility bills.
A recent payroll stub or other proof that shows current gross income.
Documentation showing income from Social Security, Unemployment Insurance, Pension Funds, disability, etc.
Final Utility Termination Notice (if you've received a shut-off notice from your energy company).
Proof of present address (e.g., rent receipt, lease or deed, property tax bill).
Proof of total members living in your household (e.g., birth certificates, school records, etc.).
Social Security cards (or numbers) for all persons living in your household.
Proof of U.S. citizenship or permanent residence.
The most important thing to remember is that ECAP/LIHEAP is not guaranteed. It is available only if the President releases the funds. They are given out on a first come/first served basis.
It is also important to remember that these funds will be paid directly to the company and not to the applicants.
Go to this link to see where to apply in your loved ones state: http://www.acf.hhs.gov/programs/ocs/liheap/grantees/states.html
If you cannot get the link to work, call 1-866-6746327 Monday thru Friday from 7:00AM – 5:00PM Mountain time.
I believe funds will be released this year (2011) on July 11 and you must check with your state's application facility to see how you can apply.
You can read more about it here: http://www.acf.hhs.gov/programs/ocs/liheap/brochure/brochure.html