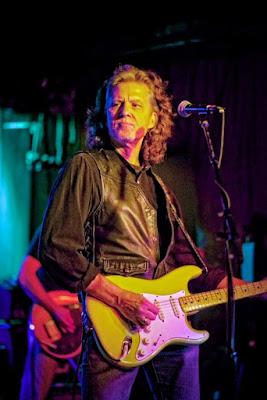 THE WATERS PROJECT, the bluesy rock project of DAVID LEE WATERS has revealed their video for the track "It's What You Do To Me" via Doomed and Stoned.
David comments:
The song "It's What You Do To Me" explores the tension between what one may feel comfortable with when expressing 'love' for someone - and the secret passions that we might be afraid to admit to, accept or want to explore but are afraid to.
"Your kiss stings like a thousand words no one should hear" speaks to a struggle to hold onto our image of ourselves that we present in public, when its too late to contain our secret passions. The 'fine line' of intimacy has been crossed.
I wanted to present the contrasting worlds of the ballet dancer by day / exotic dancer by night leading her double life - the woman in the church, supposedly there to pray for heavenly salvation but her inner self is an exploding fantasy.
"You never know who you'll meet behind closed doors."
Watch the video: https://doomedandstoned.com/post/673276081363648512/thewatersproject
Check the band out on Facebook: https://www.facebook.com/TheWatersProject