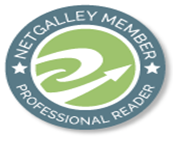 WOULD YOU KILL TO PROTECT YOUR FAMILY?
Working on death row is far from Kristy Tucker's dream, but she is grateful for a job that allows her to support her son and ailing father.
When she meets Lance Dobson, Kristy begins to imagine a different kind of future. But after their wedding, she finds herself serving her own life sentence-one of abuse and constant terror.
But Kristy is a survivor, and as Lance's violence escalates, the inmates she's worked with have planted an idea she simply can't shake.
Now she must decide whether she'll risk everything to protect her family. Does she have what it takes to commit the perfect crime?
***
['Mom, move your butt or we're going to be late']
***
(Century, 10 August 2017, copy provided by the publisher via NetGalley and voluntarily reviewed)
***
***
My jaw is tender because it slammed into the ground so many times while I was reading The Walls.
I expected good things from this book after I read the ARC of her novel, Baby Doll last year. The Walls is even better.
The book deals with a well-worn subject of fiction - domestic violence. There has likely been hundreds if not thousands of novels written about this. So what makes The Walls different?
Kristy decides she's had enough of Lance's temper and brutality and decides to fight back - with spectacular consequences.
I loved the fact the characters are complex. Lance is the villain but he's not a stereotypical big guy which makes him all the more unsettling. I think women who are victims of domestic violence are often presumed to be weak and vulnerable - Kristy is anything but. The Walls shows even the strongest woman can become a victim.
I read a couple of chapters and blazed through the rest in one sitting because I couldn't stop reading.
The Walls is complex, disturbing and just fantastic - READ IT!