HOLA!
Geezas I miss blogging so much! So much that I have lots of backlogs already from previous events I've been with (My sincere apologies to all PR's and fellow bloggers who invited me, hihi.) So, here I am now! Alive and kicking and jump-starting my creative juices to share with all my readers out there! You'll be seeing a rundown of my backlogs after this post.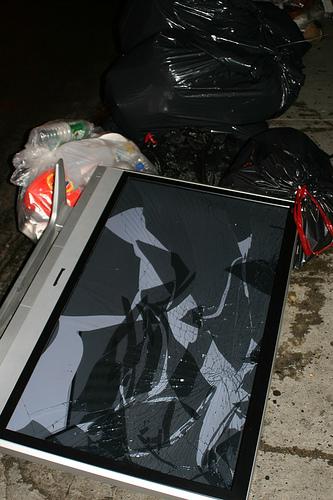 YES. I DID THIS! -- jk.
First off, why am I on blog hiatus for a month? Blame Meralco.
YES, MERALCO (the local powerhouse of The Philippines). It all started on this one fine day. I was in the middle of blogging something then suddenly, the lights went out! Then came back in a millisecond after! Then I heard a small, creaky noise from behind my desktop monitor, turns out, it malfunctioned on me. Heck I say, it'll work later. BUT IT DIDN'T!!! It was totally busted, like something was short-fused from behind! NKKLK! 
So that was it, the death of me.
Nah. I HAVE MY LAPTOP, MY LIFESAVER! -- or so I thought. Since Le Family and I regularly use the desktop, we sort of ignored the presence of the laptop on our home. I didn't know that the keys were malfunctioning as well. Ack! NKKLK TO THE MAX! 
In that one month of not blogging anything feels hopeless. It was like a surreal infinity of darkness looming inside of me, waiting to eat me alive.Oh hyperbole!
It wasn't purely bad news for that one month. In fact, I have a million reasons to be happy to the nth level!
First off, John Lloyd Cruz kissed me in the cheeks!!! --- that was a joke, really. Hopefully I'll let him plant his lips on mine. HA!
I've been winning numerous online raffles. I've been winning not-online raffles. I met new friends. I met new people to hate with. I have a new job as a clinic nurse. I have a lower salary compared to my previous job before and I don't complain about it (sometimes).  I had fresh, hot pandesal + Nutella for my breakfast. I have new books to read. I still don't have an SLR but I'm saving up for one. I have Chicharon ni Mang Juan on my right side. I made peace and be in good terms with ex-boyf-to-boyf-again and happily in love again. I haven't had a decent summer getaway since the start of March. And THIS: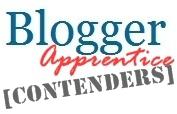 View the entire post here: Blogger Apprentice Contenders List for 2012
I'm happy and excited for everyone to know that YES! I'm part of Blogger Manila's Blogger Apprentice Contenders for Year 2012! It will be a 2-month blogging challenge specifically for novice bloggers like me to enhance our craft and moreover, to join events and write about it. What I like most about this challenge will be the seminars and workshops because I know I have more to discover and learn more about blogging et al. In fact, our first challenge started last March 17, 2012 at the Grand Launch of Moderne Culinaire Academy at Taguig City (I'll do a separate post about the event.) I'm excited to meet new faces too and be friends with them! I'll keep you posted regularly for my blogging challenge.
Currently I'm in the talks with my web designer friend who will help me out revamp my site. A new look for a new me! Time to take my blogging go to another level and set new heights and discoveries! 
Finally, we have a new LED monitor! Hopefully this won't fail me more =)
All the best!