If you ask us, nothing compares to a great TV series. Following our favorite cast of characters from week to week, year after year makes us feel like these people are a part of our family. We're pretty sure we'd be best friends with the gang from How I Met Your Mother ….if only we lived in NYC! We're pretty sure we'd be best friends with the gang from Friends ….if only we lived in NYC in the 1990s!
August and September are big months for new TV series coming out on DVD, and this week, we have 7 great new series available for you to check out:
Anthony Bourdain: No Reservations- Collection 7
Boardwalk Empire – Season 2
Homeland - Season 1
Once Upon a Time – Season 1
Sons of Anarchy – Season 4
Two and a Half Men – Season 9
The Walking Dead – Season 2
Most of the series listed above are critical darlings. We're especially big fans of #1, #3 and #7.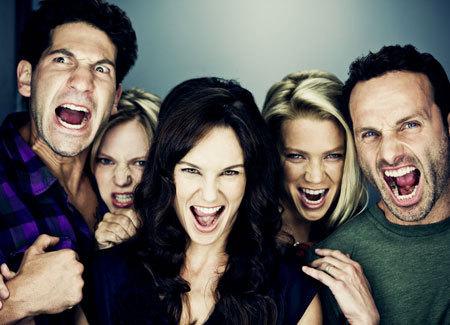 The Walking Dead cast
#7, #7,…what can we even say about #7? The Walking Dead plays like a Shakespearean tragedy set in the zombie apocalypse, addressing themes of loyalty, love, leadership, and the thin line between life and death. Season 2 finds conflicts slowly building between the handful of survivors, who are all operating at various levels of sanity. In one of the best scenes in recent television, tensions finally boil over between Rick and Shane, who have been competeing for the alpha male role in the group as well as the affection of Rick's wife, Lori. The Walking Dead, Season 2, is our "You Gotta Check This Out" pick of the week!
We've heard great things about #2, #4 and #5, but haven't tried them yet – have you?
That just leaves #6 –we just don't get all the fuss about #6. We've seen #6….we just don't get it. Why is it funny? Someone explain it to us.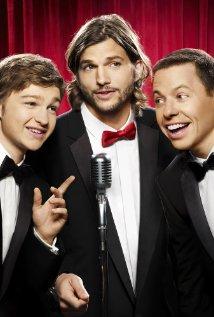 ??????????
What do you think??