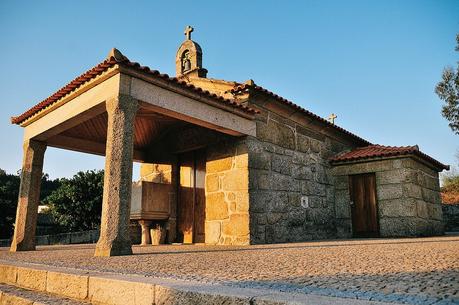 A question I get asked often is "What shouldn't I miss in Portugal?" My answer: "Villages!" Most visitors spend their time in the cities out of convenience, but that is by no means a proper delve into Portuguese culture. The rural areas are where you'll find the heartbeat of the country and a deep connection to the land.
How do you find these villages besides driving around aimlessly?
There's a website that is dedicated to rural tourism called, appropriately, Aldeias de Portugal (Villages of Portugal), which is also in English. The website has useful tools such as an interactive map, 360-degree virtual visits, information about each village, and suggestions for where to eat and sleep, plus local activities, traditions and products.
We used Aldeias de Portugal to find a new-to-us village on Saturday called Cabroelo, which we visited quite late in the day. It's in the parish of Capela, the county of Penafiel, and the District of Porto. We already knew we'd not see the whole village because we arrived near sunset, but once we passed the Museu de Broa enroute to the village, we knew we needed to return to see the museum, at least. How could we pass up a museum dedicated to a local bread??
Maybe it's a sign of getting older that villages are more my speed these days than big cities. Being surrounded by fig trees, grapevines, corn fields, flowers, and the sound of bubbling fountains is so much more relaxing than traffic. Of course, if you've had enough relaxation the cities will always be there for the taking. But if you want to escape the city life in Portugal, you won't need to go far to find village zen.
{ More photos in the album. }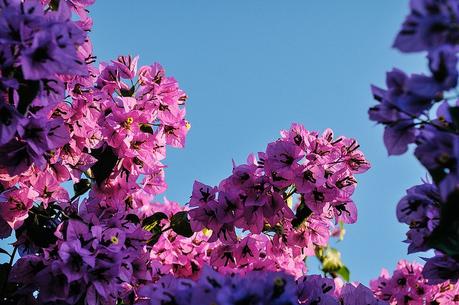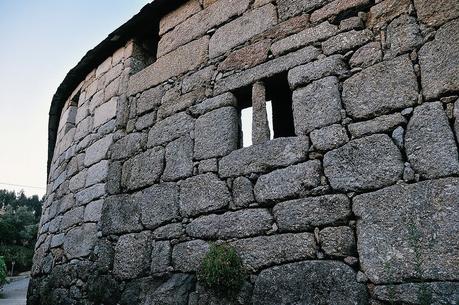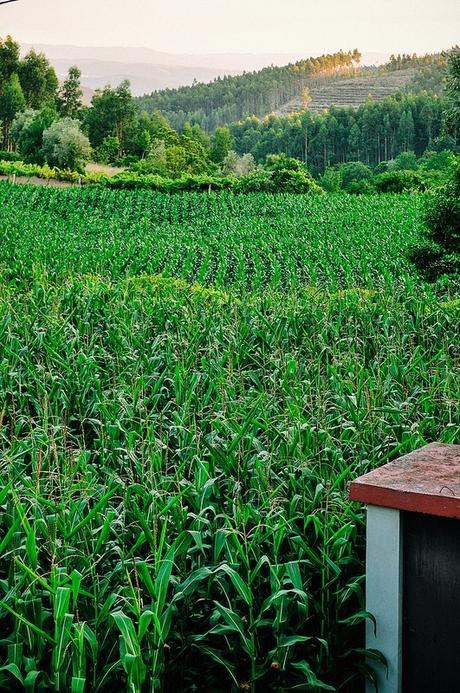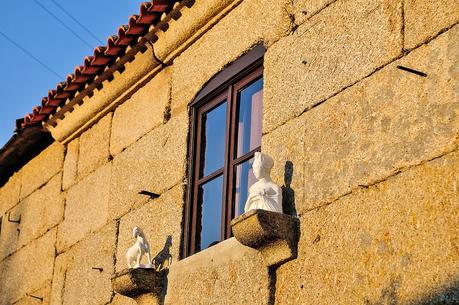 The village espigueiros, which are elevated granaries to keep the vermin away: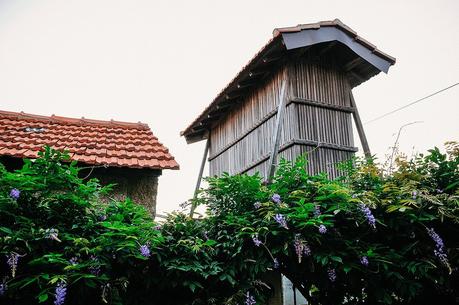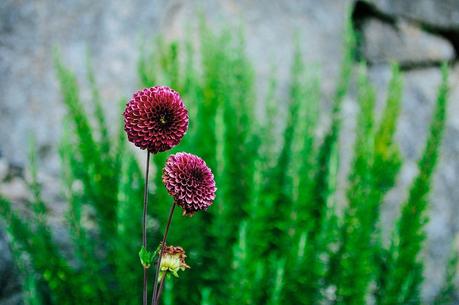 Decorative onions: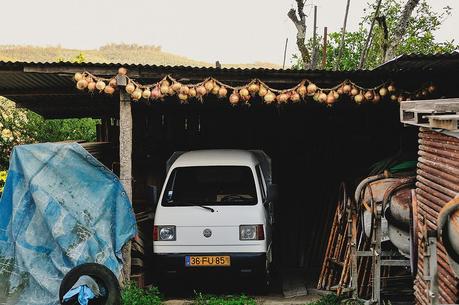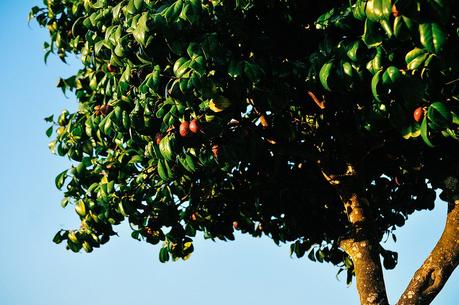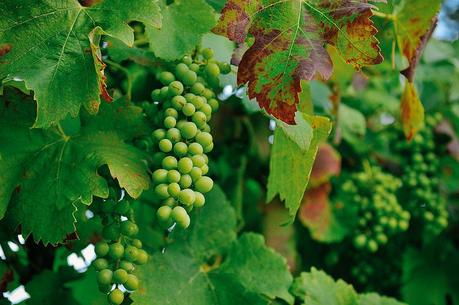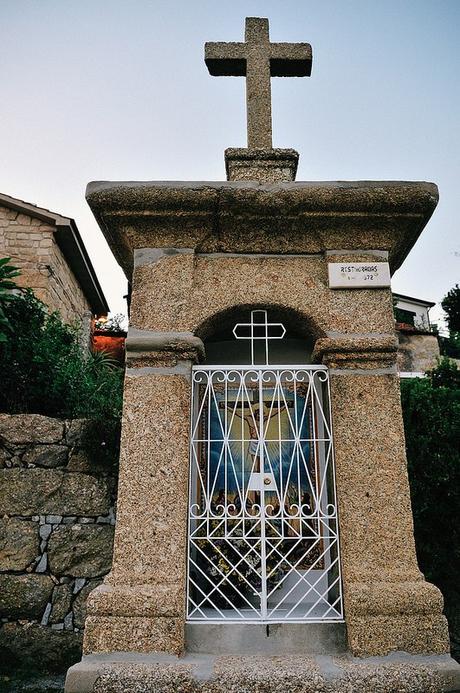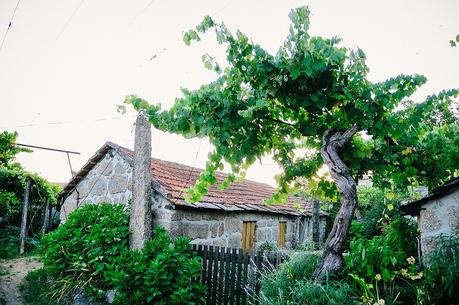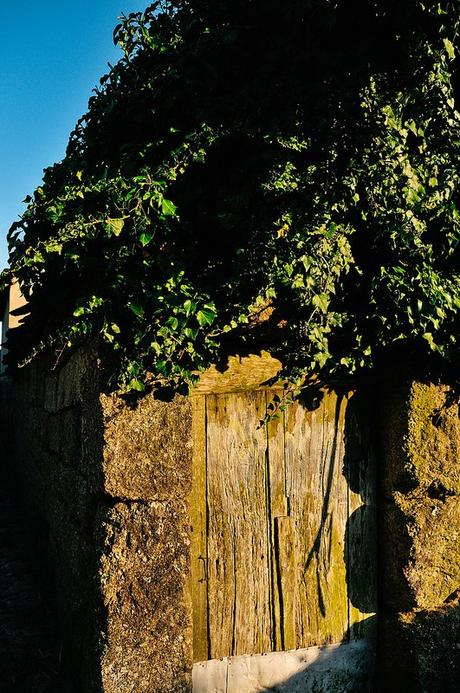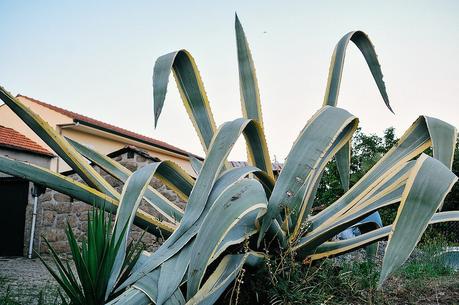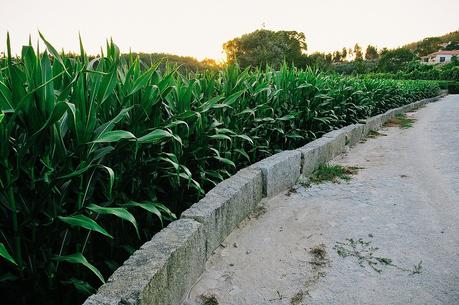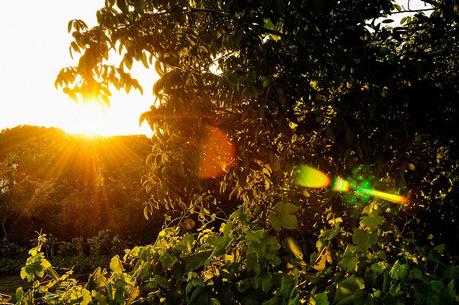 July 15, 2017
Album: Cabroelo, Portugal