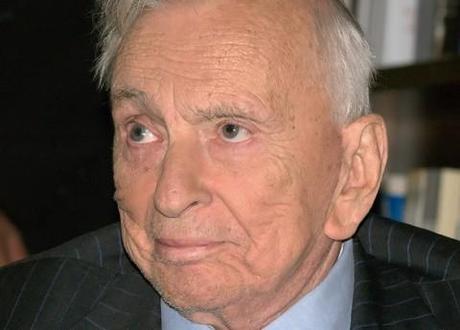 Gore Vidal. Photo credit: David Shankbone http://flic.kr/p/79tH6w
The background
Gore Vidal has died at the age of 86 from complications of pneumonia. Hailed as an "elegant, acerbic all-around man of letters" by The New York Times, Vidal published 25 novels, as well as memoirs, essay collections and plays. He also appeared as a commentator on the talk-show circuit and even made a guest appearance on The Simpsons.
Read more on Vidal here.
King of quotes
Twitter has been awash with Vidal's many classic quotes. Here's The Periscope Post's pick of the bunch:
On friendship: "Every time a friend succeeds, I die a little"
On celebrity: "One should never miss a chance either to have sex or to appear on television"
On US politics: "Any American who is prepared to run for president should automatically by definition be disqualified from ever doing so."
On America: "Envy is the central fact of American life"
On physical appearance: "A narcissist is someone better looking than you are"'
On success: "It is not enough to succeed. Others must fail"
On apathy: "Fifty percent of people won't vote, and fifty percent don't read newspapers. I hope it's the same fifty percent."
Half of Twitter knew who Gore Vidal was. Half posted one of his quotes. One hopes it's the same half

— Alexi Mostrous (@AlexiMostrous) August 1, 2012
Read more Vidal quotes here.