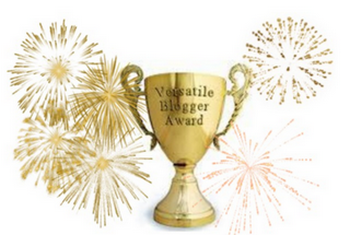 I absolutely love receiving blog awards like this; they are really personal and can really form some good friendships between bloggers out there, as well as allowing new blog discoveries! I was awarded the Versatile Blogger Award by the lovely Tereza at Citscape Bliss and the gorgeous Laura over at laurzrah. Their blogs are fabulous, and I'm not just saying this, FYI they are one of the few which are starred on my Bloglovin' iPhone app –so go check them out!
If you are interested in getting to know me a little better, here is seven facts about me:
I practically lived in my dad's dressing gown over the Christmas – so big and snug!
I got slightly confused whilst choosing my degree, a mash up of Geography and Media Studies/Journalism would of been perfect.
I have just gotten a work experience placement in some geography labs for 10 weeks – I'm so excited to see geeky Jen unfold.
I can't walk in high heels anymore, so I am to be a wedge girl forever – best excuse in the book.
I can't wait to fall in love again –god that was a soppy one.
I used to get verbally bullied during the first 3/4 years of secondary school, but the f**kers are wasters now so suck on this pricks.
I would like to pass this award on to these lovely ladies who I have discovered recently. I think their blog posts are always fabulous and they deserve a mountain of followers!
Sophia at coco ocean xo – great style, great face, great hair. Posts focus on beauty and excellent fashion finds!
Gia at G I A M A Y – mainly beauty posts, with some OOTDs in there too. Really pretty photography.
Bethan at b-j-s-t – lots of beauty product photos that we all love!
Shyla and Stacey at Diamond Solitaire – lots of brilliant OOTD's, with enviable British style.
I'm sorry this is not 10 blogs, but I was finding it hard going through all the lovely blogs I follow so thought I'd pick a handful of blogs that I discovered recently and will continue to enjoy in the future!
If you have been awarded this award you can award it to a further 10 bloggers accompanied by 7 lovely facts about yourself! Have fun!