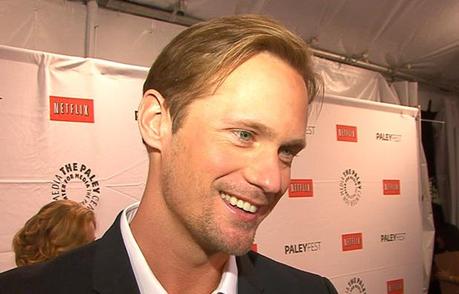 Alexander Skarsgård (Eric Northman) is about to do double duty for a new film according to Variety. The Swedish actor is set to star in a film tentatively titled the Vanguard penned by screenwriter Chris Boal.  While details on the film are sparse, it is being described as a story that:
"Follows two Viking warrior brothers who toil to return to Sweden after being banished to North America."
But what makes this film unique is that Skarsgård is also set to produce the film as well. The Vanguard will be the first project that he has produced. While there is no word yet on when the movie will be shooting, Alexander will begin shooting his next movie, "What Maisie Knew" next month.
True Blood Fan Source would like to offer its sincere congratulations to Alexander on this new role and venture and hope that it sees only success!
Source: Variety.com- "WB buys Viking epic starring Skarsgard"
Image Credit: Access Hollywood