{by} Sasha
I have fallen head-over-tresses for just about any version of a ponytail or loose braid! Gone are the days of the boring, traditional pony. She's been updated and can be sported at the office or out with the girls. There are a number of variations…messy, chic, high, low, off to the side….any version looks simply stunning.
A few of my current favorites (and how-tos)…for your viewing pleasure…..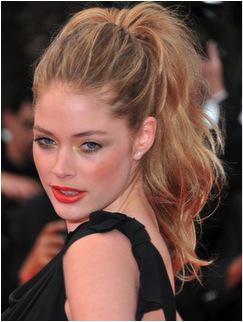 The chic, high pony: Let hair air dry or use a diffuser to create natural wave. Once dried, work in a pomade to create texture. Use a lifting spray at the roots then gather your hair and in an elastic band to secure the ponytail. If you desire more waves, use a large barrel curling iron.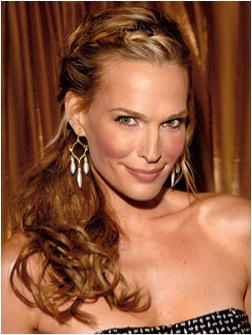 The headband braid pony: To create this texture, use the same products/steps in the above (chic, high) pony. Next, start a loose braid at the top/front part of your hair. Once braided, secure all of your hair into a low, side ponytail. Pull out a few pieces around the face and let them hang loosely.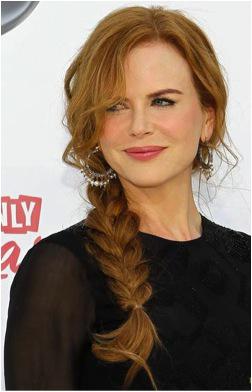 The messy side braid: To create this texture, use the same products/steps as in the two above ponys. Next, pull hair to desired side and braid loosely. Secure the end with a skinny rubber band (leaving plenty of hair on the end…the more the better). For larger curls around the face, use a large barrel curling iron.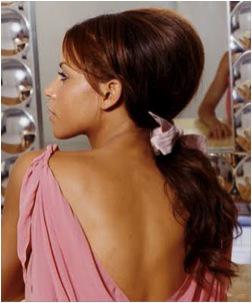 The bouffant pony: This version screams vintage! I simply love the dramatic look of it. Pick whatever texture you desire (sleek or waves). For sleek, blow dry hair and flat iron. Finish with a serum to create shine. For waves, use the same steps in the chic, high pony. Next, tease back of hair with hairspray and a fine-tooth comb. Then shape the teased section with a brush (gently so you don't deflate your bouffant bump), creating a rounded bouffant-esque style. Finish by gathering hair at the nape of your neck, securing it with a ribbon or elastic band of choice. Voila! The 60s called…they want their bouffant back!
The updated pony is one of this season's hottest hair trends. Now your tresses are in the know and can rock these styles like an A-lister…