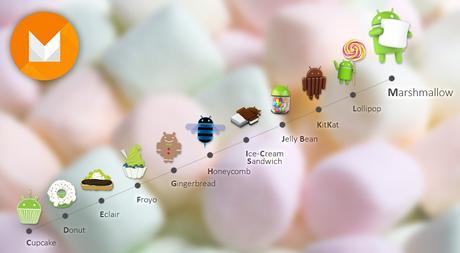 Marshmallow is the latest update in the Android OS series after the Lollipop success story. I would here like to brief on the new updated features that you may see, following the Marshmallow update to your mobile.
Marshmallow is actually a quick update even before people could taste the lollipop's they just had. However I will show the changes in visual appearance of Android Marshmallow; integration of new Google products; core features of the system; security; and improvements to usability in this article.
Marshmallow is visually similar to its predecessor, Lollipop, in many ways. Google's Material Design language is now more pervasive than ever before and the main areas of the UI – settings, notifications shade and navigation – remain the same. However Marshmallow does have some differences in appearance and new features and I have charted what I found below.
Lock screen
The Marshmallow lock screen is almost identical to Lollipop's. But where Lollipop had shortcuts in the bottom corners that took you to the camera and dialer, Marshmallow replaces the dialler shortcut with one to Google's voice search.
Home screen
The same voice command functionality appears on the home screen via Google's dedicated search bar, complete with the colorful, post-alphabet Google logo.
You will also have a few options for launching apps: from voice commands, app icons, the 'recent apps' multitasking cards or the new-look app drawer. You can also jump straight into the app drawer search bar by long-pressing the app drawer icon.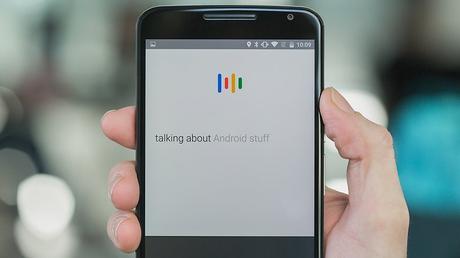 App drawer
The app drawer in Marshmallow appears as a vertical scrolling list as opposed to the paginated horizontal list from Lollipop.
As always, you can drag app icons from the app drawer to the home screen, but when dragging apps, you'll now see the option to uninstall them at the top of the screen, alongside App Info or the Remove action. This only works if the app you're dragging isn't a system app but it's a much more convenient way to uninstall apps.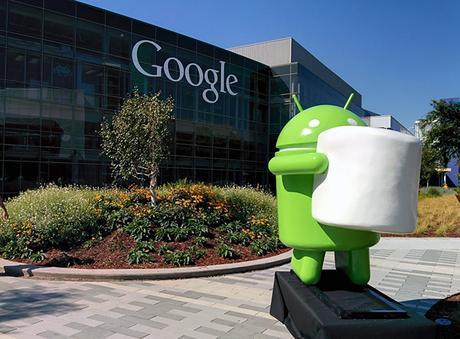 Notifications and Quick Settings
As with Lollipop, Marshmallow has a two-part notifications/Quick Settings area. A single swipe down from the top of the home screen will pull down the notifications shade, where your expandable notifications live. A second swipe down on this screen, or a two-finger swipe down from the home screen, will take you to the Quick Settings panel.
The notifications area displays app notifications, which can be expanded or tapped to launch the full app. The 'dismiss all' button now faces the other direction compared to Lollipop, but it does the same thing.
The Quick Settings area displays your screen brightness slider as well as toggles for Wi-Fi, Bluetooth, mobile data and so on.
System UI Tuner
Once enabled, System UI Tuner will appear in the settings menu at the very bottom. It provides a few simple UI tweaks, including adding a battery percentage indicator to your battery icon, a customizable Quick Settings area, where toggles can be rearranged or removed and new ones added, and a menu for displaying which icons are displayed in your status bar.
Voice API and Assist API
Marshmallow also introduces a new Voice API to Android. As mentioned earlier, voice search and voice commands are central to Marshmallow – even more so than they have been in previous iterations of Google's operating system – thanks to the new Voice Interaction API.
This allows third-party apps to access Google's voice command functionality in ways they couldn't previously.
Doze
Doze is, after Google Now on Tap, perhaps the biggest thing in Marshmallow. Doze is an intelligent battery management feature that recognizes when your device is not is use, like when it has been lying on a bedside table for a while, and enters hibernation.
It's more complicated than that, of course, but the battery savings are phenomenal. Where other devices lose an average of 15-25 percent of battery life overnight, Marshmallow can take that down to 3-5 percent, taking your standby time to nearly two weeks in the process.
Type-C and reverse charging
Marshmallow also supports the new standard, USB Type-C. Type-C cables are reversible – so you won't have to worry about fumbling around with your charging cable in the dark – and they also support faster data transfer and charging speeds.