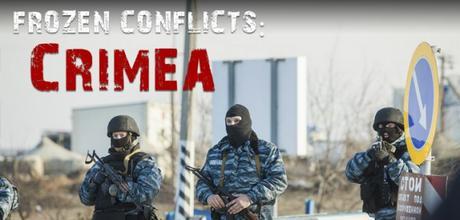 CIPE's Frozen Conflicts blog series looks at the current situation in seven breakaway regions of the former Soviet Union, with a particular focus on the economic dimension. To learn more about frozen conflicts and what can be done about them read CIPE's Economic Reform Feature Service article on the subject.
After the early 2014 ouster of former Ukrainian President Viktor Yanukovych, Russian-backed forces seized control of Ukraine's Crimean peninsula. In early March 2014, Crimea's regional parliament called a referendum, asking voters to choose between joining Russia and having greater autonomy within Ukraine. The result was nearly 97 percent in favor of joining the Russian Federation, with a declared turnout of 83 percent, though an independent observation of the vote was impossible, and the results could not be verified. Soon thereafter, Russia announced that it would formally incorporate Crimea.
The international community, of course, still considers Crimea a part of Ukraine de jure. The EU and the U.S. in particular have made it clear that they will never recognize Russia's annexation of Crimea, sparking arguably the worst crisis in relations between Russia and the West since the end of the Cold War.
There would seem to be no easy way to resolve the crisis and bring Crimea back into the Ukrainian fold. Moscow appears to be firmly dug in, and many Ukrainians loyal to Kyiv have left the region. Economic means do not seem to be having an effect: the EU and U.S. have put in place sanctions on Russia which, combined with the low price of oil, have had serious repercussions for the Russian economy. Crimea itself is under one of the world's toughest embargo regimes. Almost all international trade and transport links to the EU and the U.S. have been cut off, and banking transactions are blocked. Personal sanctions have been put on high-ranking Russian and Crimean officials.
The impact on the Crimean economy has been profound: over 60 percent of local firms have stopped operating, and the number of individual entrepreneurs has decreased threefold. As a result, analysts predict that, at least until 2020, Moscow will be forced to continue subsidizing a region far larger than the other breakaway regions Russia supports: 40 times the size of South Ossetia, eight times the size of Abkhazia, and four times the size of Transnistria.
Before the annexation, half of Crimea's $500 million budget came in the form of subsidies from Kyiv, and the peninsula has no fresh water supplies and does not generate its own electricity. Crimea remains reliant on Ukraine for 85 percent of its water supply and for 83 percent of its electricity needs, and in July 2015, Ukraine raised the price of electricity supplies to Crimea by 15 percent. As a result, the peninsula has been experiencing recurrent energy shortages and cuts. In late November, power lines to Crimea were sabotaged, leaving much of the region without electricity (leading Russia to cut coal supplies to Ukraine in response).
For the time being, Russia appears willing to assume the social and financial burden of maintaining Crimea. Moscow is paying 75 percent of the Crimean government's budget, subsidizing pensions and other benefits for the local population. In 2014, 125 billion Russian rubles ($2 billion) were spent in the region, and a minimum of 100 billion rubles ($1.7 billion) is expected to be allocated to Crimea's development in 2015.
This makes Crimea the leading recipient of Russian federal budget support, with over twice the level of spending of the second-biggest recipient, the poor North Caucasus region of Dagestan. In April 2015, Russian President Dmitry Medvedev estimated the cost of the annexation in 2014 alone, including the cost of sanctions, at $27 billion, or 1.5 percent of Russia's GDP.
To date, there have been few visible results of the annexation and Moscow's spending, and residents are still waiting to see the promised socioeconomic improvements. Immediately before the annexation, Sergey Aksyonov, then the governor of Crimea and a strong advocate of joining Russia, expressed confidence that breaking away from Ukraine would transform the Crimean economy, citing Singapore as an example to follow.
But reality runs counter to those aspirations. In 2014, Crimea enacted legislation giving the Aksyonov government wide-ranging powers to seize companies, real estate, and other private property that it deems "inefficient," strategically important, or friendly to Kyiv. In some instances, masked gunmen have evicted people from their land and businesses, and even Russian citizens have had property seized.
In January 2015, Russia enacted a number of initiatives to make investment in Crimea more attractive, such as establishing a Special Economic Zone with tax preferences (a lower tax threshold, three years' exemption from land tax, 10 years' exemption from property tax, and so on). Yet even before the embargo, many Western businesses had significantly reduced or ended trade with Crimea, and so far, only a few Russian companies have moved in to fill the void.
International sanctions are not the only deterrent: there is a lack of infrastructure linking a relatively isolated Crimea to Russia, and with the current economic downturn Russian investors are struggling to obtain loans. Corruption is a massive problem as well. Auditors in Moscow reported in June 2015 that two-thirds of the funds Moscow sent Crimea last year for road construction couldn't be accounted for, and the Federal Security Services have opened criminal graft investigations of several high-ranking Crimean officials. For this reason, many administrative and security personnel have been transferred from Russia to Crimea to oversee the region.
The biggest losses may be to Crimea's main industry, tourism, on which one in three families on the peninsula depend. Owing to a massive Russian state-run campaign encouraging "patriotic" vacations in Crimea, 80 percent of all tourists last year were Russian, up from 25 percent in 2013. Moscow has arranged summer holidays in Crimea for Russian pensioners, children, and the disabled. But such support is little compensation: the total number of visitors to Crimea declined by a third in 2014 to four million, and the flow of vacationers dropped 35 percent in the first half of 2015. Ukrainian tourists, who accounted for 70 percent of the total before annexation, have largely disappeared, and essentially no foreign visitors have come, as Western companies have stopped organizing tours to Crimea.
On September 20, civil activists from the Crimean Tatar community who left for mainland Ukraine blocked checkpoints to prevent shipments of food and goods from crossing the administrative border to Crimea. The so-called "Citizens' Blockade" is still active and is being supported by other activist groups such as Automaidan, Self-Defense Maidan, Pravy Sektor, Sich and Hort. The stated goal of the blockade is the "de-occupation of Crimea and restoration of the territorial integrity of Ukraine." In a communiqué, they list specific demands which include, among others, the  immediate release of political prisoners as well as the protection of the right and freedoms of the Ukrainian citizens in Crimea, as well as an immediate end to repression and discrimination against Ukrainians. The Crimean Tatars may be the group that has suffered the most since the annexation, with abductions and unlawful arrests of community members.
The blockade has the informal support of Kyiv, which seeks to strengthen its bargaining position vis-à-vis Russia, particularly regarding the Minsk II provisions on the federalization of Ukraine and autonomy for the "people's republics" in Donbas. Ukrainian President Poroshenko has announced that Kyiv will tighten trade flows to Crimea and has declared that the government will repeal the Law on the Crimean free economic zone, which establishes customs control at the administrative border between mainland Ukraine and Crimea, uses the terms import/export for trade between Ukraine and Crimea, and treats contracts between companies from mainland Ukraine and Crimea as "foreign." Curiously, the law also declares Crimeans to be "non-residents." Human rights groups warned that the law implied a Ukrainian recognition of Crimea as a Russian territory, but Kyiv nevertheless signed it into law in 2014.
Should the law be annulled, it would be a serious blow to the residents of Crimea. Without a land connection to Russia, all goods would need to be imported by sea or by air, at high cost and with limited capacity. Before the blockade, but since the annexation, freight traffic to Crimea had already decreased by 48 percent, and passenger traffic by 67 percent, and from January to October 2014, total imports had declined by 86 percent and exports by 80 percent. This drop in the supply of goods was responsible for a steep price hike of up to 42 percent, with food prices increasing by over 50 percent (fruit by 83 percent, meat by 64 percent and bread by 34 percent) since the region switched to the ruble.
Crimean inhabitants fear that the blockade could cause prices on the peninsula to surge above the level of those in Moscow. Average salaries in Crimea are roughly two-thirds of those in Russia, and though public sector employees and pensioners saw their salaries and pensions increase by around 70 percent after the annexation, the inflation in food prices has largely nullified those gains.
Although Crimea is still internationally recognized as part of Ukraine, almost every country in the world now takes a realistic view of the situation, and considers the region de facto part of Russia for the foreseeable future. As the peninsula's socioeconomic problems become more acute, the cost to Moscow of maintaining its annexation will grow higher.
Despite the frustrations experienced by Crimea's residents, so far there have been few signs of any shift in their attitudes towards Russia or its leaders, though that could be changing. If Moscow cannot continue pouring subsidies into the region, but is unwilling to back down in its confrontation with the West by abandoning the annexation, then the rampant corruption, isolation, and a lack of international recognition could drive the growth of a massive illicit economy in Crimea, just as has happened in Eurasia's other breakaway regions.
Read CIPE's Economic Reform Feature Service article on Frozen Conflicts here.
Ann Mette Sander Nielsen is an undergraduate student at Freie Universität Berlin, where she majors in Political Science. Her research interests include Russian and Eurasian politics, the European Union, and international political economy. In the summer of 2015, she was an intern at the Washington, DC offices of the Center for International Private Enterprise, carrying out extensive research on frozen conflicts in the Eurasia region.