Every day, mail centers like USPS North Houston sort through thousands of letters, flats, and packages, ensuring each piece of mail gets where it needs to go. This number skyrockets during the holiday season; in 2017 the United States Postal Service estimated that approximately 15 billion pieces of mail were delivered between Thanksgiving and Christmas Day.
Given this massive volume of mail that needs to be monitored, sorted and promptly delivered, it's no wonder that the USPS employs hundreds of engineers to ensure this process is as smooth as possible.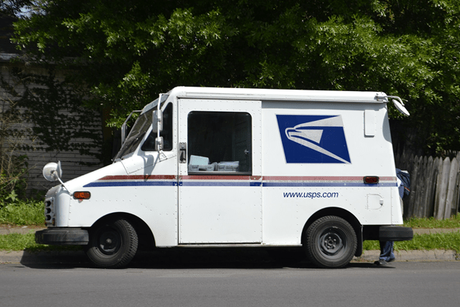 What is the primary role of a USPS engineer?
According to the USPS, the primary role of an engineer ensuring that the processes in place to sort, organize and deliver mail are working as seamlessly as possibly. This includes routine maintenance and repair on existing machinery, as well as consistent innovation to develop new protocols to increase efficiency. Other goals for a USPS engineer include improving overall service for customers and personnel and working to enhance company-wide cost efficiency.
What types of equipment does a USPS engineer work with?
There is a wide range of machinery used behind the scenes at the USPS to ensure that packages and mail is properly sorted and delivered. Some of the most common equipment found at sorting facilities are:
Flat Sequencing Systems (FSS)

Package Sequencing Systems (PSS)

Delivery Bar Code Sorter (DBCS)
These machines combine automation and personnel to track packages throughout the delivery process, sort pieces of mail to ensure they are transferred to the correct postal office and ensure proper postage fees and guidelines are followed.
Combined, all mail processing centers in the United States use over 8,500 pieces of machinery controlled by 174 robotics systems and using over 200 miles of conveyor belts to sort and process the mail they receive every day. A USPS engineer will work to ensure all these systems are working together smoothly to ensure no letter is lost and all pieces reach their destination quickly.
What are some innovations engineers are working on?
Delivering and sorting mail requires postal workers to read thousands of addresses, zip codes and tracking numbers. With the immense volume of pieces, the USPS has to sort through, mistakes are easy to make.
To counteract this issue, USPS engineers are continually working on optical character recognition (OCR) systems. The USPS has quickly become the world's largest user of OCR and uses it to sort 98 percent of hand-addressed pieces of mail and virtually all machine-addressed pieces.
What are qualities of a good USPS engineer?
USPS engineers work on a variety of tasks, from data collection to monitor whether packages are being correctly delivered to the maintenance of machinery to developing improved tools for postal workers and much more. Because of this, flexibility and the ability to think about multiple projects together is a vital trait of an engineer. Creativity and an eye for detail are also essential skills to have.
There is indeed an amazing history behind the mail that arrives at your doorstep every day, and it is thanks to the tireless work of hundreds of USPS engineers all across the country and their creative innovations.
The Unknown Engineers of The Post Office