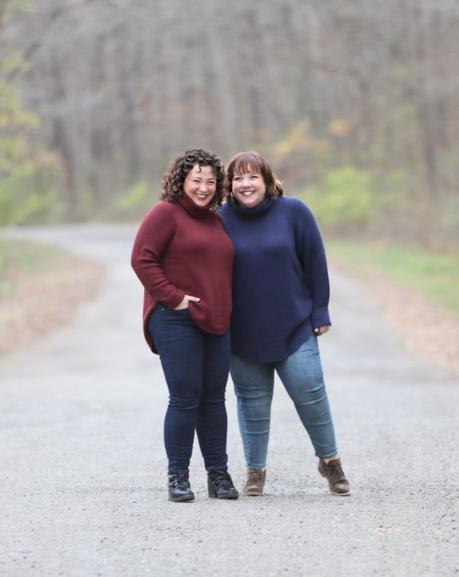 Me and my sister in our Universal Standard Seine Jeans in high rise 27″ inseam; she is wearing the distressed, I am wearing the indigo. This is the Universal Standard Sweater she is wearing, and this is the Universal Standard Sweater that I am wearing. We both went up one size with our sweaters for a more relaxed fit.
Have you heard about the Universal Standard Denim Drive? It's now an annual event that Universal Standard hosts where if you recycle one pair of denim (any size, any brand, any condition) you can get a pair of Universal Standard's iconic size-inclusive denim for just $25!
Wait, that's not all... use wardrobe_oxygen10 at checkout and get 10% off your entire order! That's not just for denim but everything available at Universal Standard and if you haven't been there lately, they have come out with a LOT of new fashion!
I am a fan of Universal Standard denim; my favorite is the high-rise Seine jean with the 27″ inseam. In the photos in this post, I am wearing the Seine jeans, either the petite or the 27″ inseam. These photos are from several years to show how versatile they are and how well I find they work with my frame.
Keep reading for my fit tips when choosing what size denim to get from the Universal Standard Denim Drive.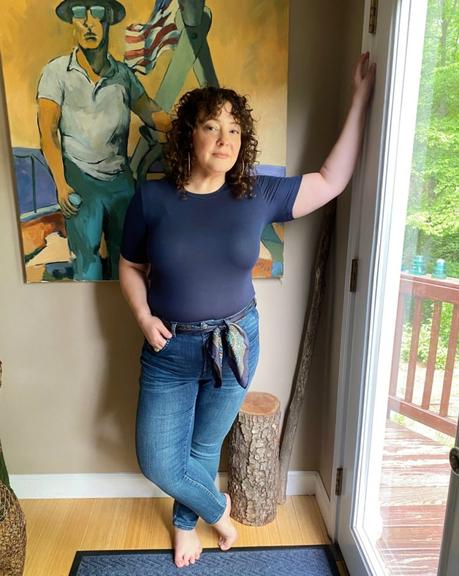 How To Get Universal Standard Denim for $25 through Their Denim Drive:
Visit this link to access the Universal Standard Denim Drive and shop for a pair of denim of your choice. If you aren't familiar with Universal Standard, they offer quality fashion in sizes 00-40 and many styles of their denim come in lengths and petite fit. You will then receive a postage-paid shipping label to send them your jeans for recycling.
Universal Standard is partnering with Cotton's nonprofit Blue Jeans Go Green denim recycling program, which recycles old jeans into housing insulation for in-need communities all over the country.
By recycling your jeans, you also conserve natural resources, save energy, and reduce the need for landfill space, while helping to reduce the approximately 16 million tons of textile waste discarded each year.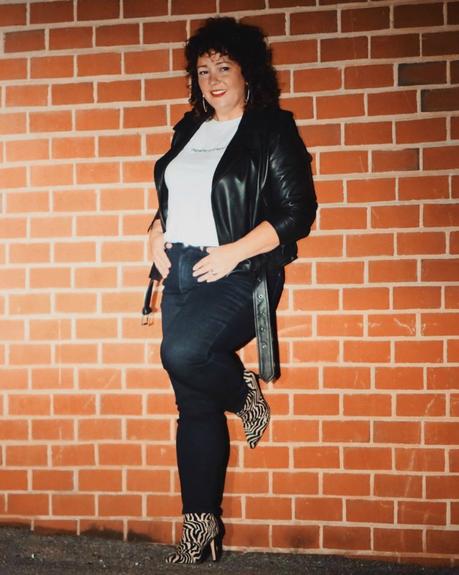 How Long Does the Universal Standard Denim Drive Run?
The Universal Standard Denim Drive starts today, November 30th, and runs until December 6, 2020.
And a little birdie told me that Universal Standard will be launching new denim styles on December 2nd and that little birdie said they will be at a very special price (we're talking less than $50). I recommend recycling your jeans now but visit US on Wednesday to see if you may also wish to add any of these new styles to your closet! Or, just wait until the 2nd and see if those new styles are perfect for your selection from the Universal Standard Denim Drive!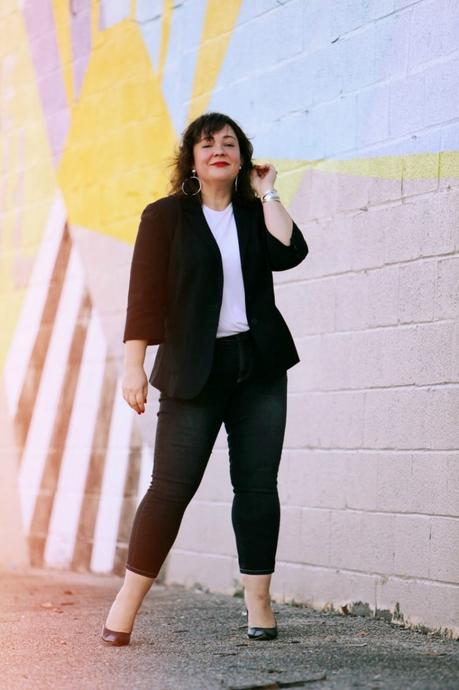 Tips for Shopping Universal Standard Denim
I've owned several pairs of Universal Standard jeans over the years and my biggest tip is to size down. For example, if I buy a pair of jeans from Talbots I'd choose a size 14 petite. If I get a pair of jeans from Madewell, I go with a size 32. With Universal Standard, I go with size 10. That sounds really small, but these jeans have great stretch without looking as though they are painted on.
Don't think this means Universal Standard jeans are tight or uncomfortable. As a reader shared with me recently, she wore her Universal Standard Seine jeans for an outdoor yoga class, they were that comfortable! My Universal Standard Seine jeans are some of the only jeans I've worn this year because I find them comfy enough to wear when working from home and relaxing. Also, they don't fall down which is a rare denim occurrence for my curves!
In case you're shopping for other pieces from Universal Standard... I recommend checking out their size chart for the best fit. For reference, I am a 12/14, and 99% of the time with Universal Standard I am a size XS which they call a 10/12.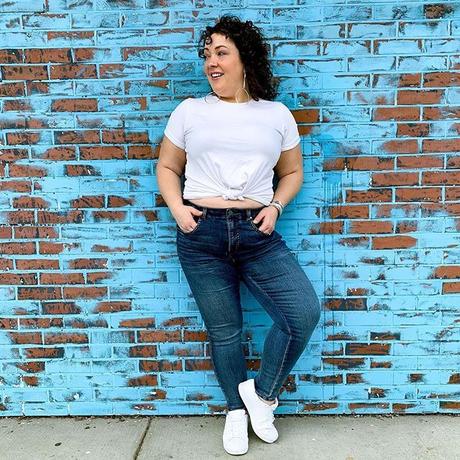 Universal Standard's Fit Liberty Program
Universal Standard has this amazing program called FIT LIBERTY. Buy any piece in Universal Standard's FIT LIBERTY collection (which includes their cult-favorite Seine jeans). If your size changes within a year of purchase, you exchange your pieces for your new size, for free.
I have taken advantage of FIT LIBERTY myself. Within a year, the jeans I ordered from Universal Standard no longer fit. I contacted them, they sent me my new pair in the new size before they even received my old pair!
As for the pieces you return through the FIT LIBERTY program? They are donated to and Dress for Success.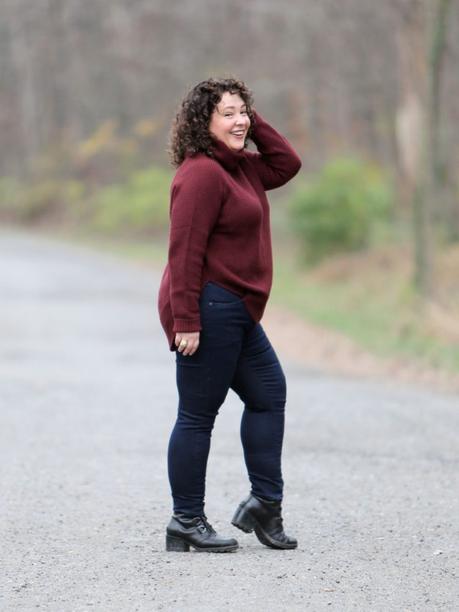 Universal Standard Promo Code
As a reminder, if you use wardrobe_oxygen10 at checkout, you will get 10% off your entire order! This code will work through the entirety of the Universal Standard Denim Drive, but works on any purchase you make from Universal Standard, denim doesn't have to be in the order.
Have you tried Universal Standard jeans? If so, do share your fit tips and favorite styles in the comments to help those who are new to this clothing brand's denim!