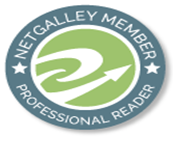 The Undoing Project by Michael Lewis
Published by Allen Lane
Ebook
Published 6 December 2016
362 pages
Review copy
Connect with the author
Buy the book: affiliate's link
I was given a copy by the publisher via NetGalley and voluntarily reviewed it.
WHAT'S IT'S ABOUT
From the No. 1 bestselling author of The Big Short and Flash Boys, this is the surprising and profound story of the two men whose ideas changed the world.
Daniel Kahneman and Amos Tversky met in war-torn 1960s Israel. Both were gifted young psychology professors: Kahneman a rootless son of holocaust survivors who saw the world as a problem to be solved; Tversky a voluble, instinctual blur of energy. In this breath-taking new book, Michael Lewis tells the extraordinary story of a relationship that became a shared mind: one which created the field of behavioural economics, revolutionising everything from Big Data to medicine, from how we are governed to how we spend, from high finance to football. Kahneman and Tversky, shows Michael Lewis, helped shape the world in which we now live - and may well have changed, for good, humankind's view of its own mind.
EXTRACT
You never knew what a kid in the interview room might say to jolt you out of your slumber and back to your senses and force you to pay attention.
WHAT I THOUGHT
I requested this from NetGalley ages ago and forgot about it. I came across it a few days ago by chance when I was clearing out my Kindle and I'm glad I did.
I found this book fascinating if not what I was expecting. To be honest, I have no idea why I requested it. I like Psychology. Some elements fascinate me. I've studied it at the Open University. This book is really about the friendship between two geniuses and the amazing discoveries they made. I found the friendship between two very different people very interesting. They were almost polar opposites. I liked reading about how they started to collaborate and how they played off against each other and their partnership brought out the best in each other. I really enjoyed reading about the discoveries they made in relation to how people make decisions. The Undoing Project is really interesting and worth a read.

Published