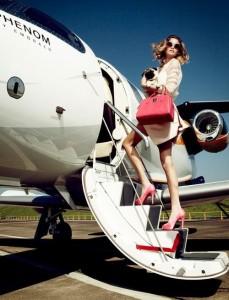 I reluctantly returned from NYC on Monday and I thought I'd share with you some of the long haul beauty essentials that were packed firmly in my carry on. Gone are the days where I fly with a full face of makeup. Setting off with a makeup look that will rival the Virgin Atlantic trolley dollies may seem like a great idea when it's the middle of the night but after eight hours in desert dry temperatures on the plane, you will be landing at your destination with flaky foundation, caked on mascara and more than a couple of blemishes. These days I dare to bare and my skin thanks me for it. Here are some fabulous on board beauty essentials that will ensure your skin survives day and night flights unscathed.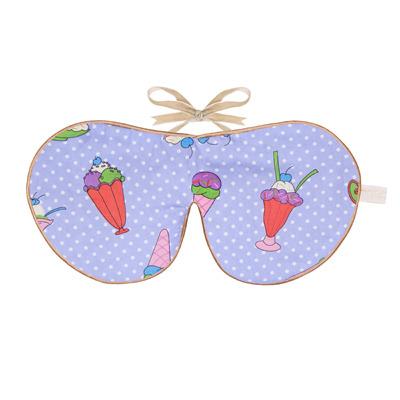 RLB Loves: Lavender Eye Mask by Holistic Silk
Night Flight Frolics
A night flight is a beauty blogger's dream. You have eight hours to kill and while the rest of the plane snoozes away oblivious to your nocturnal activities you can put your favorite beauty brands to the test.
Step One-Remove all of the makeup that you put on for the airport. I use my handy travel size Simple everyday cleansing wipes to do this.
Step Two-I close my pores with my travel size Liz Earle toner.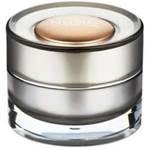 Editor's Pick!
Step Three-I smooth on Nubo Cell Dynamic Overnight Recharge Totale Moisturiser. This comes in a handy 30ml size that is perfect for popping in your hand luggage and boasts 24 hour moisture trap technology for an intense moisture hit. I've blogged about Nubo before and simply I can't say enough nice things about their products. A worthy investment for any long haul journey.
Step Four-I lock in the moisture with Clinique Moisture Surge.
Step Five-A slick of Elizabeth Arden's Eight Hour Cream for the lips.
Step Six-Liz Earle Hand Treatment
Step Seven-Pop on a Lavender eye mask. Mine's from Holistic Silk.
Day Flight Beauty Must Have's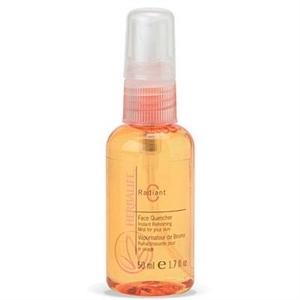 Radiant C Face Quencher
So, for a day flight, I would cleanse, tone and moisturise before boarding as above but I also include a number of other 'desert island' products that are great for those who can't bear to go without makeup. Let's start with products that are designed to brighten your skin.
Liz Earle Eye Brightener-Don't be deceived by this tiny bottle, it packs a punch. Add sparkle to tired eyes with a sweep of cotton wool.
Optrex Eye Dew-Banish bloodshot eyes in seconds with one drop of eye dew.
Radiant C Face Quencher-One spritz provides an instant wake up call and leaves skin feeling fresh. This product is a fab way to shake off jet lag and helps to replace the moisture lost while in the air. The citrus scent is divine. At £7 it's a steal.
Clarins Beauty Flash Balm-Or as I like to call it, beauty sleep in a bottle. Add a glow that usually only comes with a great night sleep.
Touch Eclat-Conceal dark circles in a flash, one pump and you're good to go.
Dr Jart BB-No foundation? No problem. Dare to bare with Dr Jart's fabulous BB cream. I got this in my Glossy Box last year and I've only just got around to testing it out. Definitely worth a try ladies.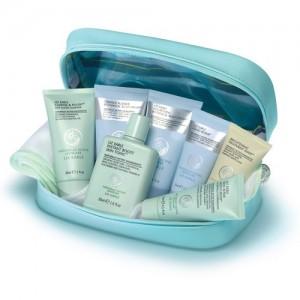 Liz Earle Travel Kit
Obviously due to liquid restrictions, you will have to opt for mini versions of these products. Or like me, dispense the right amount into plastic pots that can be easily stowed away in your carry on. All of the Liz Earle items mentioned above came in my Liz Earle travel kit that I got for Christmas. Have I missed anything? Let me know your fave flight essentials! x