Maybe it's an obvious assumption to follow for a company named BestHeating, but it doesn't hurt to say once in a while that we're crazy about all sorts of stylish home heating solutions here at headquarters.
And whilst radiators are our bread and butter, and we hold such an extensive selection of stunning options of this type at our disposal, it doesn't mean our passion for alternative home heating methods is wavering whatsoever.
So, having bolstered our underfloor heating (UFH) product ranks significantly recently, we deemed it as good a time as any to extoll the virtues of this concealed heating solution specifically.
From the efficiency and comfort it can provide, to the freedom it offers with regards to maximizing space or introducing a spa-like vibe to your very own home, we'll look at every aspect of UFH.
Whatever means you currently have to keep your home toasty warm, turn them up high and get comfortable as we take a deep dive into all things underfloor heating.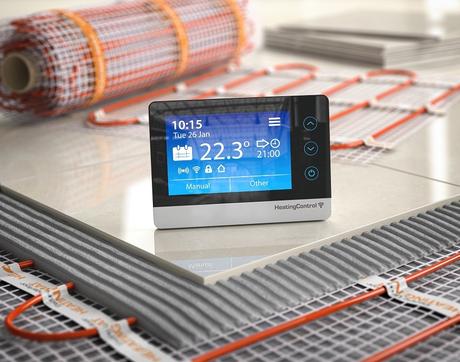 What is Underfloor Heating?
Wildly popular for a number of years in Scandinavian territory, underfloor heating is exactly as its moniker suggests.
Using electric pads, coils or water-filled pipes beneath the floor covering, it delivers an impressive heat output sufficient to warm the entire room it is installed in to a comfortable temperature.
Typifying the clean line design profiles so often associated with Swedish or Norwegian properties, the presence of UFH can negate a necessity for radiators or heated towel rails, without compromising on the general comfort or inviting warmth that makes a house a home.
In light of these advantages and plenty more we've yet to explain, underfloor heating has continued to grow in popularity closer to home, with modern homeowners in the UK especially keen to add significant value to their spaces with UFH installations.
Put simply, the general idea is that underfloor heating effectively transforms your floor into a massive, toasty warm radiator to keep you cosy from your toes right the way up to your head.
When the floor temperature begins to exceed the ambient air temperature, it evenly distributes the heat all the way across the floor surface, removing the possibility of inexplicably irritating cold spots.
Pretty clever, eh?
Even more so when you consider that because the floor area covers far more space than a conventional radiator would, it doesn't need to be heated to the same temperature level to offer an adequate amount of heat.
In turn, underfloor heating on the whole operates at an excellent level of energy efficiency, which can have an extremely positive influence on home energy bills over time.
Underfloor heating can be split into two categories with regards to how it works; a wet UFH installation features water that travels around the pipework in a sub-floor system. A dry underfloor heating installation utilizes matting or electric wires that are set within tiles or concrete screed, or alternatively fitted beneath the flooring.
Wet underfloor heating systems are typically the best option for whole-house installations, and for new-build properties being erected from scratch.
Dry, electric underfloor heating installations are a more common vice in smaller, single spaces such as a bathroom or en-suite. This type of UFH is also a lot easier and cheaper to fit.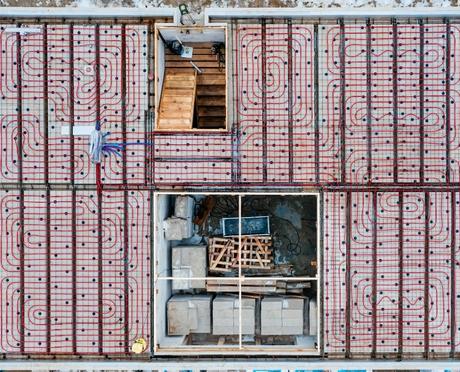 Is Underfloor Heating environmentally friendly?
In a time when the world on the whole is as environmentally conscious as ever, the question is commonplace amongst those investing in, or upgrading their home heating.
So, is underfloor heating environmentally?
Well, as explained earlier, the fact that it spreads heat across the room far more evenly than a radiator would, teamed with the fact that it also operates at a much lower temperature, ensures that UFH is very much economically viable.
Even if you decide against completely disregarding radiators altogether, you wouldn't be as reliant on them in any case – another notion lending itself to better value energy with less environmental impact.
System-wise, water-based underfloor heating is likely to work out as the very most economically friendly option. However, both types of UFH can theoretically be powered by renewable energy sources such as wind turbines and solar panels, if you are passionate about reducing your property's carbon footprint.
Should I choose Water or Electric Underfloor Heating?
Probably the biggest factor at play in deciding between a water or electric underfloor heating system, outside of the expense, is the layout and specifications of your home on the whole.
If you have the budget to restructure your home heating from top to bottom, and are keen to install UFH to run throughout the entire property, you could indeed favour a wet underfloor heating installation.
The required initial outlay will certainly be significant, though you would enjoy significant long-term energy savings in relation to most or all rooms within the house.
Custom projects being built from the ground up would appear to represent the ideal foundations for a wet underfloor heating system to be fitted. Nonetheless, a large budget is necessary whichever way you look at it. And that much is true even before professional installation costs are taken into account.
Electric underfloor heating, meanwhile, is much cheaper to purchase from the outset, and there's always the possibility that you're capable of laying down the mat yourself to save on a hefty fitting outlay.
Whilst dry or electric UFH doesn't operate with quite the same level of efficiency as its water counterpart, it still performs in an economically sound manner, and takes the strain away from your radiators as an isolated heat source. As such, you should still enjoy cheaper energy bills with electric underfloor heating.
Essentially, whilst much the simplest type in terms of installation and operation, that isn't necessarily a bad thing. Existing homeowners can run into trouble when attempting to fit wet underfloor heating systems in their homes, as floors may need to be raised to accommodate pipes and similar issues can occur.
There's no such drama in regard of electric systems, which represent an excellent budget solution for people looking to spruce up their existing home heating solutions.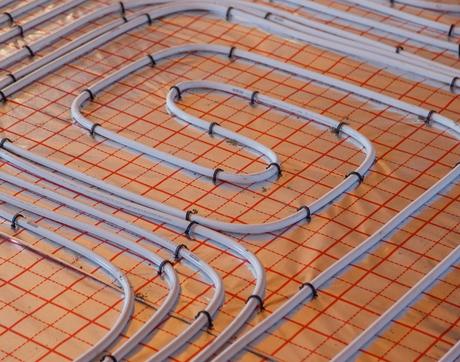 Can Underfloor Heating be fitted underneath any type of flooring?
The versatility and flexibility of underfloor heating is one of its absolute key advantages too. Football fans could do worse than imagine it as the James Milner of home heating solutions; instead of delivering a premium performance in almost any position, it can do so installed beneath almost any flooring type.
On a grand scale, the majority of underfloor heating installations occur underneath naturally chilly flooring such as tiling or stone – but that isn't to say that it can't successfully team almost any style of surface.
It should be noted that certain materials, such as stone, are natural conductors of heat, so they can heat up quicker and retain their warmth better than other types. However, professional installers will be able to adjust the heat output, underlay and screed to ensure your underfloor heating works to very best effect alongside the likes of laminate or wood flooring too, or practically any other type.
Wooden flooring presents an especially interesting conundrum, as it will expand and contract naturally in reaction to different levels of moisture exposure and temperature. In a lot of cases, a layer of polythene foam is placed between the floating wooden boards and heating system to guarantee the underfloor heating operates as effectively as possible.
Underfloor heating is compatible with the following types of flooring…
Slate
Stone
Ceramic
Carpet (1.5 – 2.5 tog or less)
Wood
Vinyl
Laminate
Terracotta
Is Underfloor Heating easy to install?
At first thought, the idea of a troublesome and disruptive installation process is one of the most off-putting elements associated with the potential addition of underfloor heating.
If you are looking to retrofit UFH in an existing home, it is likely that these upheaval fears are actually quite well grounded no pun intended). You'll likely need to raise the floor or pull it up completely, and it could take several days to complete the fitting.
Essentially, the installation process will cause alterations to your daily routine for a little while at least, so you need to make sure you can live with the adjustments for a specific period, and decide on the most convenient time to proceed with the work.
There are a few ways that your underfloor heating system can be linked to a new boiler or existing central heating system, which does simplify the installation process to some extent. But realistically, particularly so if you are hoping to install wet underfloor heating, it is ideal to do so in a new property or as part of a full-scale renovation project.
Generally speaking, electric underfloor heating fittings are much less troublesome than their water-based counterparts, in light of the pipework involved with the latter. Pre-wired mats can simply be rolled out across your chosen space, and even trimmed down to size to suit the area down to the nearest inch.
Even despite the straightforward fitting process and relatively cheap initial outlay, electric underfloor heating can still significantly bolster the value of your property. It's an extremely attractive feature for prospective buyers.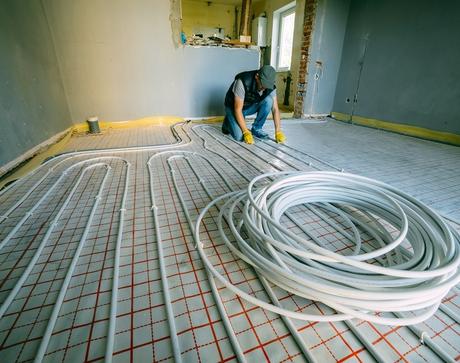 The Most Efficient Ways to Use Underfloor Heating
In reality, the following tips on how to most efficiently use underfloor heating will only apply to wet UFH installations. With dry or electric fittings, digital thermostats have become the go-to means for temperature regulation.
So to maximize efficiency and ensure you're getting the best value possible from your underfloor heating operations, stick to these simple guidelines…
Select a programmable thermostat
Select a programmable thermostat not only for efficiency purposes, but to avoid the headache of returning to a completely cold house from top to bottom. Programmable thermostats can be set to carry out default tasks at specific times each day, so you can instruct your floors to begin heating up an hour before you return home from work, for instance. There's plenty of programmable thermostats that can be remotely controlled via apps direct from your smartphone or tablet too, offering added flexibility if you're running late or manage to slope off early.
Gradually increase the heat output
If you find that your house is a touch chilly upon entering, you might instinctively think to go from 0-100 on your heat dial. It is best to resist this temptation, because winding your thermostat all the way to the top won't actually enhance the speed at which the room will warm up. Instead, gradually increase the heat output over time to save on energy expenditure with no real benefit.
Annually service your Underfloor Heating
The same general rule applies with all forms of home heating systems or appliances – it is better (and cheaper!) to curtail a potential issue before it materialises than to tackle it in full flow. To avoid problems from manifesting, have your underfloor heating system serviced annually by a plumbing professional.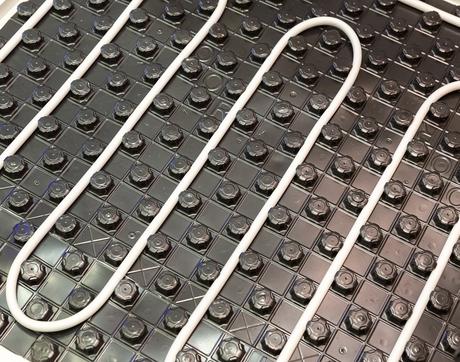 So, is Underfloor Heating worth it?
With everything you now understand about underfloor heating, you might be a touch overwhelmed to the point that you wonder is it worth it on the whole?
There's no right or wrong answer, but your conclusion will probably be drawn based on a combination of factors including your personal preferences and requirements, budget and lifestyle.
Of course, there's a plethora of advantages associated with UFH installation on the whole that we've touched upon in greater detail earlier in this blog.
At a glance, you'll be boosting the value of your property whilst reducing its carbon footprint, maximizing space and enjoying added comfort, in addition to reduced energy bills over time. It's also perfect for adding a defining sense of spa-like luxury to a home, and a bathroom space in particular.
All in all, the positives far outweigh the negatives, and there's plenty of sound reasoning to suggest that underfloor heating systems are a worthwhile investment.
If you would like any more information regarding UFH, or have any other home heating queries, please don't hesitate to get in touch with us. You can leave your thoughts in the comments section below, or contact us via Facebook, Instagram or Twitter.