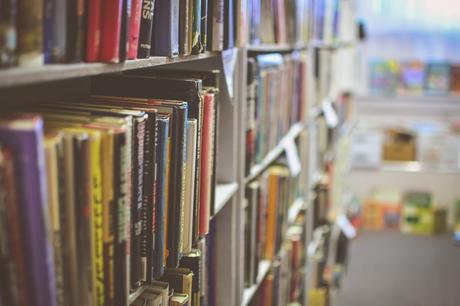 Education is the fundamental right of every child to attain. Attaining education can be challenging in this era as there are too many options to choose from. We are here to provide you the ultimate guide to education for your kid or if you're grown up then for you.
Pre School Before attending any kind of school, it is suggested that your kid should attend preschool. Preschool will teach your child how to behave in school. Many preschools train you, child, to improve the level of thinking and help them learn to speak. If your kid doesn't attend Preschool, then it is no problem. Preschool still provides a significant advantage, but most things that can be taught at Preschool can be prepared at home.
Primary schoolsPrimary school is crucial for you or your child, as further study will depend on this. In primary school, the students will learn to speak and write. Children in this are often taught to draw simple shapes to improve the motor control of their hands.
Secondary schools. Once your child passes from primary school, he/she is ready for the big thing called secondary school. In this, the students learn about the basics of subjects. They are taught the basics of things that are later going to be taught. All stuff is simplified for the students and is needed to understand the core concepts.
High school Students will have a choice of what they want to learn, but mostly the options are biology and computer but are some more available. Students are this subject with more difficulty. The exams of the levels are not taken by any school as they are special exam commission which receives the exam. The grades in this class are the basics for the next grade so be sure to work hard.
CollegeAt this level are students are quite mature are required to make their own decision. 3-4 choices can be made but choose wisely as it will help you select the field. Education in college is hard for people. The exam grades here determined the admission of the university. College requires to complete. If you get failed here, you will get a chance to give exams again. You have 3 opportunities to provide reviews and pass after that you aren't allowed to give an exam. Many people after passing colleges start their work life, but there some people that do a diploma to increase their level of studies. Most people after college go to university and do further studies.
Diploma The diploma is the next level for some people but is not widely adopted. It takes 2-3 years to do a diploma; some take even 4 years. Diploma increases the level of study, but it not as much advantage as a university. There are a number of Diplomas a person can do, but you can only choose a few that satisfy with the previous choices in studies.
University.This is the main level that makes you capable enough for a job. Most universities offer bachelor, engineering, doctor and lawyers courses. You can opt for one of the offerings at the university. If you had chosen the computer in college, you only opt for a bachelor's, Lawyer course, and some type of engineering. IF you did biology in your college, you choose all the offering to expect of some engineering field. The doctoral course only is done by the people who choice biology in college. Most programs in university take up to 4 years, but some can take up to 6 years. Once you complete university, you get a degree from the university.
MastersAfter university, some people for further studies opt for master. Master can be done in the same field you choose in university, but some areas that allow students from different subjects to study. Master takes an additional 2 years, but some can take up to 4 years. If you complete the master, your starting salary will increase a lot.
PhDOnce you complete your master's study, you further take to complete Ph.D. Ph.D., also know as a Doctoral degree is the highest level of studies. To get admission to a Ph.D. program, the person must have completed masters. It has the hardest level of education as further can be done after it. Few people do a Ph.D. Once you are a Ph.D., you can teach almost any field and are considered experts in the field.
These are all the levels of education you can do to learn new things and increase your qualifications.Education is quite necessary. Here are some tips to help in this journey.
Language improvementImprove and practice the language you going to study the most. IF you can't understand the written, you cannot for further studies.
Make your basics strong.While you are in the lower levels of education, solidify the basics concepts. All the further will require the basics level of study and students who have weak with the basic idea can understand further topics. If you wish, you can avail of help from expert Dissertation Data Analysis to help you learn the basics of dissertation writing.
Read more information for books and internet
Even while studying, we suggest that you try to learn information from books and the internet. Some topics will require a deep level of understanding to clear the concepts thoroughly.Science students
If you are planning to take science further studies then it better to properly give time to physics, chemistry and biology/ computer.
CollegeWhen you enter college, you face many problems especially the problem of time management. In college, you are growing, and you have to take full responsibility. If you can try to download time managing app to learn time management. You will use the skill of time management in all your life, so it better to make it perfect.
Clothing While many of attending college and university don't see mind wearing any kind of cloths but it better to wear good clean cloths. You have to improve your personality throughout life. Leadership and interpersonal skills.
When you are a student, it is better if you improve your leadership and interpersonal skills. You will utilize these skills further in life.
InternshipBefore starting to work, if you do an internship for a few months, it can help you understand the work environment. An internship you learn new work environment things that are not taught at any educational institutes.
Choose a renowned universityIf you're are going to study at university, choose a university that is renowned and well attested. Many people have done a degree program from a small university can manage to find a job.Expenses
Education can be costly especially in the last stages, because it will require more expensive stuff to learn.
Keep healthy Throughout the journey of education, keep healthy and fit and brain functions better when you are healthy.
Sports If you love to play sports practice and try to attain admission in universities and colleges through as it will cost less and if you have low grades, you will be still able to get access.
Social circle If you can increase a loyal social circle throughout the journey. Be friendly to everyone and care for everyone.
These are some tips for your educational journey. Just remember to study hard because your life depends on it.