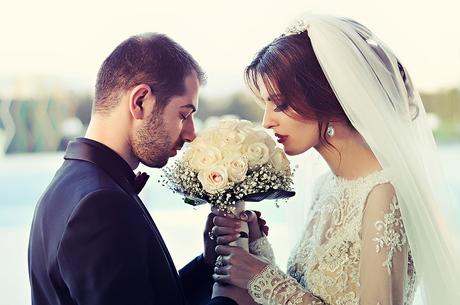 Your wedding is your big day and you'd surely have some plans in mind. Though COVID may have disrupted them, it will still happen once the issue is resolved. Meanwhile, you can plan and start preparations for making it a dream event. If you have a weed-friendly wedding in mind, it will surely need a lot of work. But thankfully, things are much easier now that recreational cannabis has attained a legal status in many states. So you can explore many options to make the party a happening one, from the pre-wedding activities to its theme, menu, party favors, and more. Here are some tips you can use for following the weed wedding trend.
Make sure that it is legal
Even before you start planning, you need to verify whether the recreational use of marijuana is legal in the location of the wedding venue. If you are not sure about the legal status of these products, carry out some research, or ask your wedding planner to do it. Maybe, you would want to consider a change of venue if you are really keen about having weed as a part of the event and it is not permissible at the location.
Make it a part of pre-wedding festivities
When it comes to hitting off with the festivities, you cannot overlook the importance of pre-wedding events. Don't forget to add the cannabis flavor to these events. Whether it is the bachelor's party or the girl's night out, do have some cool ideas to use weed products. Sending across weed seeds as gifts to your guests is also a good idea to contribute to the unique theme. You could even consider using weeds in the floral arrangements or even substitute alcohol with marijuana. Your guests will surely love the new experience.
Get creative with your menu
The simplest and most interesting way of integrating weed into your wedding is by being creative with food and drink. It is easy to plan a menu with marijuana-infused dishes as there are plenty of options in edibles. You can try offering them in desserts, snacks for munchies. Low-dose edibles are just the right pick because even nonusers can handle them pretty well. Or you can even offer weed pairings instead of the traditional wine pairings.
Hire a budtender
If you are really serious about having a weed wedding, it would be a great idea to hire a professional budtender and set up a weed bar at the venue. Here, your guests can have a great time, with an opportunity to try different variants in cannabis strains and edibles. The best part is that seasoned cannabis enthusiasts will love it as much as the newbies. And having a pro budtender to manage the bar means that you need not worry about anyone getting an overdose. They will make sure that no one has too much too fast!
Arranging a weed wedding is a great idea but you should go ahead only with proper planning. At the same time, make sure that you procure quality products from the best sources only.