I'm pleased to announce that two of my sculptures, 'Magnet' (the middle piece, of the three images below) and 'Baby Kit', will be appearing in this Summer's 'The Toy Box: From Pop to Present'exhibition (curated by Jason White) at the Civic in Barnsley. The show runs from Saturday 29th July to Saturday 23rd September.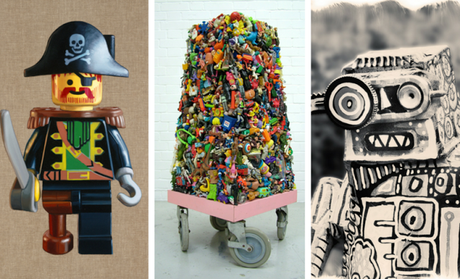 The show looks at contemporary artists and designers who use toys as a theme, and my work will feature alongside that of Eduardo Paolozzi (whose current show at the Whitechapel gallery is probably my favorite Whitechapel show so far), KAWS, Jimmy Cauty (English artist and musician, best known as one half of the duo The KLF, co-founder of The Orb and as the man who burnt one million pounds.), Ron English, Jason Freeny, Sarah Graham, Joe Simpson, Laura Keeble, the Campana Brothers, Fyodor Golan, Freya Jobbins, Fabric Lenny, Steve Lovatt, and JulieNewton.
The Civic is a gallery and theater space in South Yorkshire, which hosts touring exhibitions from regular partners such as V&A, Hayward Gallery, Royal Photographic Society and Fashion & Textiles Museum, as well as their own curated exhibitions.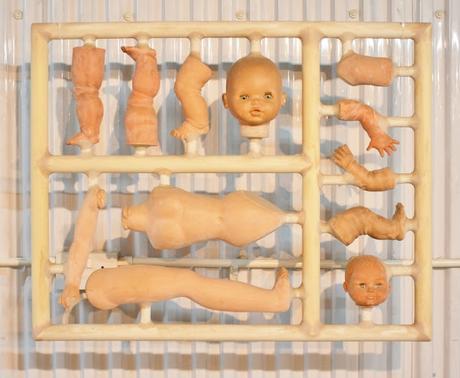 Here's a bit more info about the show, that I shamelessly lifted direct from the gallery's website -
" A well-crafted toy can be a conduit for learning and for nurturing creativity. A toy can also inspire feelings of nostalgia or recall memories of a childhood long gone.
In The Toy Box we will introduce to you artists and designers that have all used or have been inspired by toys in their own professions, either through a sentimental affection for the past or as a medium for telling stories about the present. The exhibition will explore the ways in which Pop Art informed movements such as Photorealism, Pop Surrealism and Street Art, and will showcase artists that have turned the notion of what is collectable art on its head by creating designer 'art toys'.
Families will be invited to contribute to an art installation that evolves throughout the length of the exhibition. Aided by the help of artist Fabric Lenny, they will be inspired to design and create their own toy robots. Empty plinths and building blocks will be available for young children to build and display their own creations. As will bespoke gallery trails and worksheets, created especially for the exhibition.
National Curriculum Art & Design Key Stages 1 and 2, and elements of Key Stage 3 will explored throughout the exhibition's engagement programme." 
THE TOY BOX: FROM POP TO PRESENT
THE [email protected]
29 JULY – 23 SEPTEMBER
Gallery | FREE ADMISSION
Open Tuesday - Saturday, 10am - 5pm (last admission 4.45pm)
http://www.barnsleycivic.co.uk/whats-on