The fashion world is a universe that has its own vocabulary and language. There are many terms that are specific to fashion and style, there are many references known mostly by the insiders, but there are a lot of misconceptions as well.
In fact, there are some terms that are used too often in the wrong manner.
When fashion aficionados or even professionals use them in the wrong way, it can become an uncomfortable moment for someone who is in the know. Sometimes, even editors of blogs and magazines and even entrepreneurs misuse these terms.
It seems that out of all these, there are three top terms that are used wrongly the most.
Many brands, designers and fashion houses label their collections or pieces as "haute couture". During certain fashion events, one can often hear the buzz word "haute couture" going around, even as collections are presented on the microphone.
This is entirely wrong and denotes a certain lack of professionalism or general knowledge.
To clarify, just companies that meet certain standards and that are officially part of the Syndical Chamber for Haute Couture in Paris, which is regulated by the French Department of Industry, can call their designs haute couture. In the union are about 18 permanent members and occasional guests, and there is also a special category for jewelry and accessories. The most known haute couture labels are Chanel, Jean Paul Gaultier, Givenchy, Christian Dior and Maison Martin Margiela for clothing and Chaumet, Dior, Boucheron, Chanel Joaillerie, Van Cleef & Arpels and others in the jewelry and accessories category.
Haute couture clothes and accessories usually cost large sums of money: dresses can go over $150,000 and jewelry can cost in the millions. They usually come with bodyguards and strict security rules. Therefore, next time someone showcases a $900 "haute couture" dress at an open event, you have the right to be suspicious about it.
Derived from the world of haute couture is the term "luxury". Luxury is something that is highly unaffordable, despite a high demand.
Therefore, every start up that calls its products "luxury", despite the fact that they will make as many as necessary depending on their demand is just misusing the term, sometimes unconsciously, but most times just as a marketing ploy.
This should not mean that their products are not of good quality, they could very well be, but in this case they are at best "affordable luxury" or "premium goods".
One thing that needs to be stressed when it comes to luxury versus premium goods is that luxury is something that is not accessible despite a high demand, not because the owner decided to make just a few pieces. If a brand makes a series of 50 watches, but only 50 people want them, it's not a "luxury" case, it would be if they made 50 watches, but over 10,000 people would fight for them, driving their prices up like crazy.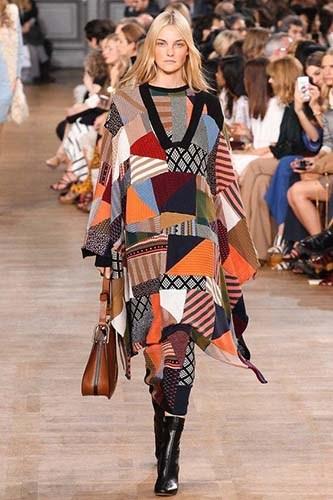 The last item on the list of misused fashion terms is occupied by the terms "print", "pattern" and "texture". To be clear, a print is a design that has been printed on a piece of cloth. It is best to use it when the design has a non-repetitive composition. A pattern is the same, just that the composition is repetitive and can be reproduced infinitely, with little or no loss of information. In other words, every pattern is a print, but not every print is a pattern.
Textures are similar to patterns or prints, but they are different in the sense that they can be not just seen, but also felt.
Trend forecaster Lidewij Edelkoort put it best when it comes to these terms saying: "We have seen, for example, in major magazines such as Vogue or Marie-Claire triumphant announcements rejoicing in the return of prints. Do your homework madam editors and stop talking about prints when what is meant is actually jacquard."
And you don't want to embarrass yourself in front of Li.
Knowing the meanings and usages of these terms will make you not only see the world of fashion and style in a different, more coherent and cohesive way, but it will also make you smarter and more sensitive to the diversity of fashion elements.
Fraquoh and Franchomme
Further reading:
What differentiates luxury goods?
What defines luxury goods?
What is haute couture: 12 facts Rethinking luxury Hopes for fashion What are the different types of prints on clothes How to wear 3 patterns or prints Attire Club mood board: Haute couture Attire Club mood board: Prints and patterns The complete guide to mixing patterns and prints
P.S. We want to hear from you! Which of these terms are you guilty of misusing? Have you heard them being misused? Do you think you should correct one when they use a term wrongly? Share your feedback, questions or thoughts in the comments below! For more articles on style, fashion tips and cultural insights, you can subscribe to Attire Club via e-mail or follow us on Facebook, Twitter or Instagram!