In my 34 years on this earth I am grateful to have frolicked on beaches in every single continent! (I did work my ass off to do it though!) And while there are some drop dead gorgeous beaches all over the world, when it comes to your honeymoon you don't have to spend days on long haul flights to find a perfect paradise! The Pacific Islands has everything you need for every budget and when my favourite website Trip Advisor finally launched their hotel search engine (they find you the lowest price from 200 sites) I did a little happy dance!
I use Trip Advisor for almost every single trip I do, and also use it to narrow down the best places to eat and must do attractions or activities (it's like a grown up version on Lonely Planet!) I love hunting out their 'Bargain Hotel' award winners (great when you have limited mulah and want the best value for money) and even though I have not been anywhere in the past 4 years (waaaaaaa) I still love adding destinations to my bucket list!
Anyway before I bore you to death with my wanderlust, I give you the 8 TOP islands to honeymoon or even say 'I do" (we did) which are not that far from home! Enjoy xox
TIP: French Polynesia (Bora Bora & Moorea) is more expensive. If you want some serious bang for your buck and don't want to remortgage your house I would lean towards Fiji or The Cook Islands (or seek out alternative accommodation such as holidays rentals or B&B's) This list might also be helpful!
P.S If you are not so keen of booking through the net I can recommend the BEST TRAVEL AGENT EVER!!!! Tracey Stephens is a Flight Centre Travel Broker and is brilliant when it comes to taking care of your honeymoon and destination wedding (she booked ours!) Tracey is Dunedin based but has clients all over the country and around the world i.e she is the shizz.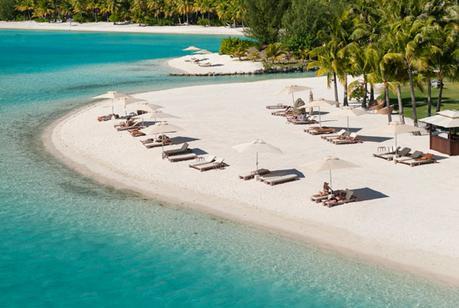 Images from www.stregisborabora.com
The relatively small island of Bora Bora is an activity giant, offering visitors the chance to experience a 4×4 safari, sunbathe and swim at white sandy beaches, dive in a natural underwater park among fish and corals, experience thrilling shark feedings, or circle the turquoise lagoon by boat. And Bora Bora is a superlative romantic spot. Fall captive to this lush gem of a Polynesian island by sharing an intimate midnight dinner on the beach; visiting the Lagoonarium, the Diving Centre, the Coral Gardens or the Leopard Rays Trench; or taking it all in from the lofty heights of 2,300-foot Mount Otemanu.
STAY $$$ The St. Regis Bora Bora Resort | $$ Bora Bora Pearl Beach Resort & Spa | $ Hotel Maitai Bora Bora
This small island encased in a triangular barrier reef boasts incredible lagoons. Relax with a intimate picnic on the alabaster beach of one of Aitutaki's minor islands, uninhabited and lined with swaying palm trees. Despite its heartbreaking beauty, Aitutaki isn't (yet) flooded with tourists, due to its relatively difficult-to-reach location. For off-the-beaten-sandbar holiday-making, Aitutaki is a prime destination, especially for those seeking unbridled romantic ambiance.
STAY $$ Etu Moana
Sure, it's a bit rainy here. But a lush tropical paradise needs water-otherwise you wouldn't see such brilliant flowers everywhere. The black-sand beaches provide contrast to the riot of colour everywhere else. Nature-lovers can see many of Fiji's indigenous species, especially in Bouma National Heritage Park (where you should also stop at Bouma Falls).
STAY $$$ Taveuni Island Resort & Spa | $ Coconut Grove Beachfront Cottages (best value for money!)
Fiji's largest island, home to capital Suva, offers some wonderful beaches. Palm-fringed Natadola Beach, reputed to be one of the best beaches in the world, is a picture perfect crescent of powdery sand leading to dramatic cliffs. Coconuts hang overhead and the striking azure lagoon entices swimmers.
STAY $$$ Nanuku Auberge Resort | $$ Naviti Resort | $ Radisson Blu Resort Fiji Denarau Island
The world's largest coral reef eco-system actually consists of 3,000 separate reefs. The island of Moorea serves as the perfect base camp for snorkelers and scuba divers seeking to come face-to-face with the diversity of life that darts among the coral. Non-swimmers can enjoy the same parade of astounding creatures from the dry perch of a glass-bottomed boat. Formed when half of a monolithic volcano crumbled to the blue-green sea, Moorea is an achingly exquisite heart-shaped island that is simply paradise found.
STAY $$$ Hilton Moorea Lagoon Resort & Spa | $$ InterContinental Resort & Spa Moorea
It was the site of three international versions of "Survivor," but time spent on Efate is anything but a struggle. Part of the island nation of Vanuatu, Efate is a tropical former territory of Britain and France, whose influences are still present in the island's culture and cuisine. The capital city of Port Vila is a mosaic of restaurants, shops and museums, as well as the point of origin for many SCUBA, jet ski and parasailing excursions. Don't miss the spectacular freshwater falls of Mele Cascades.
STAY $$$ Eratap Beach Resort | $$ Paradise Cove Resort
On Vanua Levu you can pick your pleasure; a rainforest hike, a coconut plantation tour, a relaxing soak in a Savusavu hot spring. Locally run adventure tours will have you river tubing through jungle valleys, mountain biking along sandy trails, and snorkeling the coral sea mount of Split Rock. Jean-Michel Cousteau (son of Jacques) runs an ecologically responsible dive centre that offers courses and packages for divers of all levels of experience.
STAY $$$ The Remote Resort - Fiji Islands | $$ Koro Sun Resort and Rainforest Spa
To book any of these hotels at the best price or to simply swoon over your next holiday click on the banner below xox
Sipping coconut milk while bargaining for handmade jewelry and swaying your hips to live music-just another Saturday morning in Rarotonga. After a few hours of checking out the wharf-side Punanga Nui Market, hit the beaches of this reef-protected volcanic island. There are plenty of picturesque lagoons that allow peaceful swimming or snorkeling, and moonlit strolls along the East Side sands are pure magic. Raro Safari Tours are a popular way to explore the island's vivid rainforest.
$$$ Te Manava Luxury Villas & Spa | $$ Little Polynesian Resort | $ The Rarotongan Beach Resort & Spa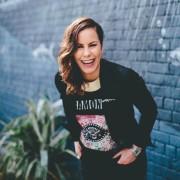 Founder and editor of P&L. Self-proclaimed shoe guru and lover of bogan chic (wtf!) Wife of a butcher, mother of 7 dogs and a cat. Bonkers.