Timepieces today have reached a great level of complexity and sophistication, both in terms of technical advances and in design aesthetic. With a wide variety of watches available on the market today, it can be hard for someone to pick a dress watch that will make a great addition to this wardrobe.
Therefore, we have created a guide on the three main things you should look for when purchasing a new watch. Here they are:
While elegance can be hard to explain, we can give a few pointers of what an elegant watch is. A stylish and elegant watch is a timepiece that features a well-thought aesthetic, which is defined by a balance between its design elements and has a timeless feel to it. Simple, sometimes even minimal watches, make the best timepieces, as they are reinterpretations of timeless designs. If a watch features design elements that make it both visually and from a tactile point of view appealing, you got yourself a good watch.
A high-quality dress watch features state of the art technology and is made from exquisite materials that are durable and strong. In this sense, most watchmakers do their best to mix different technical specs to offer you a great watch. The movement and the materials from which the watch is made are the main things you should consider.
Movements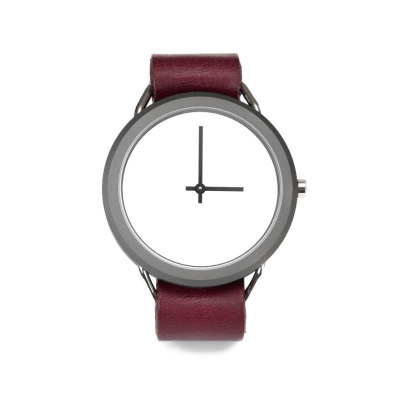 The
jewel movement
is usually the type of movement used only in the high-end watches. Such pieces use jewels for their movement. Generally, watches with jewel movement have 19 jewels placed inside their mechanisms, which make the watch work impeccably.
The quartz movement is the most common type of movement and is mostly associated with rather common watches, rather than with luxury timepieces. Despite this, quartz movements are very accurate and you can rely on them. The quartz movement features an electrical circuit and requires a battery to run but may also have some mechanical parts as well. The reason why watches with quartz movement are so widespread is because they are easier to make and less expensive and can be therefore used by a wide range of manufacturers. In other words, the quartz movement is mainstream, but this does not mean that it is not accurate.
The mechanical movement is a type of movement that goes way back, but it is still very relevant and very used. Mechanical movement uses energy that is created by a wound spring. When this releases energy, the energy makes the watch's mechanism move and the watch can work for decades with no need of a battery.
Watches with self-winding movement, which is the fourth type of movement on our list, have a mainspring. This is wound either by hand or by automatic movement. A balance, which is the term for a precise mechanism, transfers the power of the spring to the hands of the watch.
Materials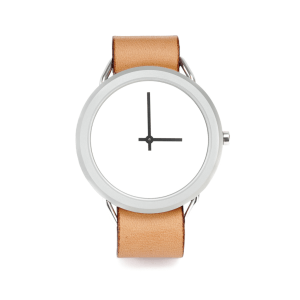 When it comes to watches' materials, the best watches are made obviously from metals, especially from precious metals such as gold and silver and feature leather straps. It is not recommended to opt for a watch that is made from plastic and that has a synthetic strap. Some watches have straps made from woven fabrics, which can also work well.
Many watches feature gold and precious stones not only as decorations on the outside, but also on the inside, as part of their mechanisms. Some precious metals and stones have natural features that make a watch work better and be more accurate.
Maybe the most important aspect of a watch is its personality. Given that most watch manufacturers can create watches that work rather well, a special dress watch is a watch that, first and foremost, tells a story.
We have recently discovered the Classic Engineering brand, created by Eduardo Umaña, who decided to incorporate the best elements he could find in a practical and beautiful collection of watches, which is also very affordable.
The brand's latest creation, " The classic NATO " was designed and engineered by Eduardo himself. For this process, he sourced the highest quality materials he could find. The watch features case machined and ceramic treated in the USA, a Swiss assembly, sapphire crystal, and a beautiful handmade in Amsterdam leather strap. The leather from which the strap is made, is vegetable tanned, full-grain sourced from Tuscany, Italy (in other words, the absolute best leather). The classic NATO comes in gold, black, and silver, and the straps come in in chianti, black, and natural, which means that there are 9 possible combinations.
Classic Engeneering and Eduardo's story are a great example of how a watch that has or tells a story has more value, as it is charged with emotion and passion.
A good watch is something every modern man should have. Dress watches can style up, add elegance and polish even a bland outfit. If you live or work in a conservative environment, which required a conservative dress code, a great watch can add personality to a standardized outfit. Therefore, investing in a quality timepiece is definitely worth it, as a great dress watch will last for a very long time and it will be an instant dash of style to any outfit with which you wear it. To conclude, wearing an elegant watch that also features great technical specs and tells a story is a great way to let others know that you are a man with an eye for details and a passion for lovely things.
Fraquoh and Franchomme
Further reading:
Details you should know about watches3 reasons a watch with a brand history is worth it4 Tips on buying an investment watch3 reasons to wear a great watchWhat makes a quality watch?The complete guide to choosing a watchUniversality in elegance: Finding the perfect watchEmotion and design: The aesthetics of watches3 reasons to buy a preowned watchThe guide to dive watchesHow to match your watch to your clothesThe guide to minimal watches
P.S. We want to hear from you! How do you define elegance? What type of watch do you wear? Share your feedback, questions or thoughts in the comments below! For more articles on style, fashion tips and cultural insights, you can subscribe to Attire Club via e-mail or follow us on Facebook or Twitter!