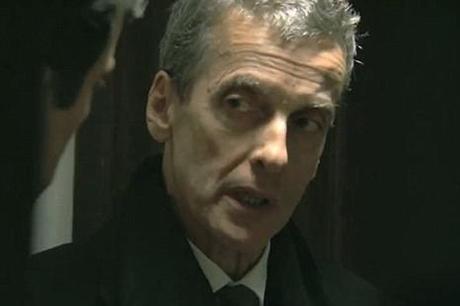 Peter Capaldi as Malcolm Tucker in The Thick of It. Photo credit: BBC
Armando Iannucci's hit political satire TV show The Thick of It returns this autumn on BBC Two for a fourth series. Expect more Government embarrassment, Coalition rows, policy U-turns and relentless spin-doctoring.
The trailer, which was released by the BBC 28 August, gives a tantalising glimpse of what's to come, including Peter Mannion (Roger Allam) struggling to operate within the confines of a coalition government and Malcolm Tucker (Peter Capaldi) and Nicola Murray (Rebecca Front) kicking their heels in the wasteland of opposition.
"Tongue firmly in cheek, the trailer also proudly proclaims the new series as being from 'the makers of the omnishambles'," noted Metro, which reminded that "the term was first coined by the show but was later used by Ed Miliband in the House of Commons, with creator Armando Iannucci joking at the time that the royalties from the use of omnishambles would be used to fund the new series."