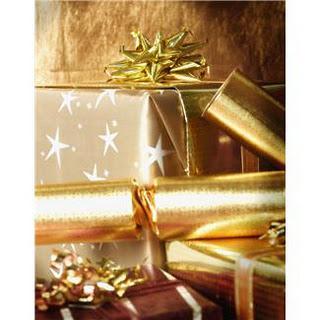 It's the most wonderful time of the year - time for the Tennis Fixation Best-Ever 2012 Gift Guide!
Every year, we (i.e., I) at

Tennis Fixation

scour websites, stores and the tennis courts, looking for the cutest, hippest, trendiest tennis items to bring to you, our faithful

Tennis Fixation

followers. And this year, we've found some real "winners" that we want to "serve up" to you so you have plenty of time to
Read on for

Tennis Fixation's

suggestions of just what to ask Santa for this year.


1. Be sure and bag a great tennis bag.

Let's start with a fab tennis bag. If you've been using yours for a few years (or the past year), isn't it time for something new and trendy? Of course it is! So here's my pick for a fun bag that you won't see every other player on court carrying: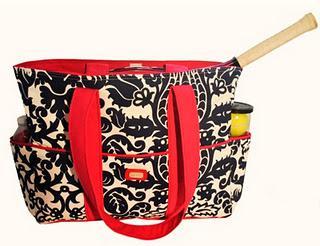 This tennis tote is by Ame and Lulu and has a fun graphic print in black and white highlighted with red trim. And - bonus - it can be monogrammed! I found this one on the Slam Glam website (and tons of other cute stuff) for less than $100.


2. Finally . . . tennis balls for a tennis diva!

If you're anything like me, you've been wondering, "when will someone come out with animal print tennis balls?" Well, the wait is over! You can find leopard print balls and an entire "Safari Collection" over at sequen.com (pronounced "sequin" or "seek-win," you decide). Take a look at the leopard print version: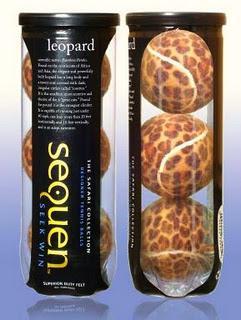 Totally fun. While the leopard print balls are available now for only $20 a can (!!), the Safari Collection will ultimately include all of your favorite animal prints: giraffe, zebra, tiger, jaguar and python. And the "Kaleidoscope Collection" is also on its way. (I'm hoping that will include purple balls, the iconic symbol of

Tennis Fixation

.) Honestly, I'm not too sure about playing a match with leopard print balls. I have enough trouble seeing the optic yellow balls. And at $20 a can, I wouldn't want to ruin these by doing something crazy like hitting them with my tennis racquet. But they would make a very fun and very unique gift for your favorite tennis fashion diva.


3. Fun with vibration dampeners!

The vibration dampener has been cute-ified! Over at String-A-Ma-Jig, they're putting out sweet little vibration dampeners that you are going to love. Here's my favorite: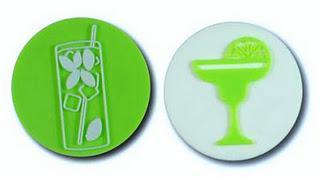 This is the Mojito Margarita vibration dampener. So now, when you spin your racquet, instead of asking "P or D?" or "M or W?" (boring), you can ask "Mojito or Margarita?" And isn't that the question you wanted to really ask anyway? At only $4 each, you can choose from a huge selection of fun dampeners. There's even something for the tennis-playing dog and cat lovers.


4. How about a very pink watch?

Lacoste has a sweet collection of tennis watches and this is my favorite: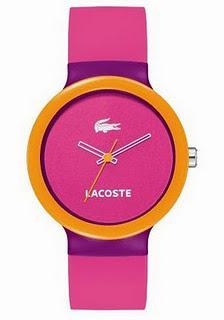 At only $95, the "Pink Color Block Goa" watch is within my budget and totally adorable. I can see me wearing this watch all the time - not just on the tennis court.


5. A cool pair of shades.

Here's something else I love from Lacoste. These are the Lacoste Women's Brisbane Sunglasses in Purple and Lilac: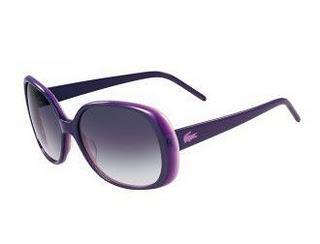 While I don't think I could wear these on court, the purple color is so sparkly and splashy! And I think the color totatlly justifies the $128 price tag. I love these!


6. Black tennis shoes!

While I'm really attached to my Nike Air Max Breathe Free II tennis shoes, they are the shoes that never go on sale. Ever. But if I was going to make a change, I think I'd go for something really tough-looking, like these: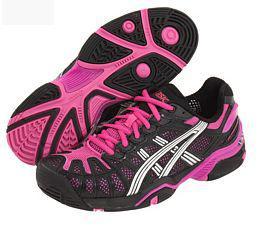 These are the Asics Gel Resolution 3 in black, lightning and hot pink. I've never worn black shoes but I could see myself giving these ones a try. I mean, aren't you always intimidated by women who take the court in black tennis shoes? I am!


7. How about tennis ball lights on your tree?

I'm always looking for something unusual and different that might be cute at a tennis party. So when I saw these Tennis Ball Patio Lights, I knew I'd found the perfect finishing touch for this year's party: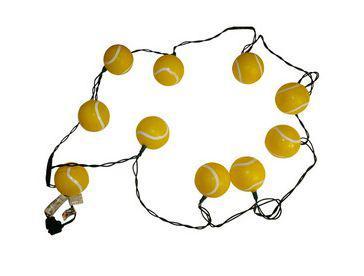 You get 10 light-up tennis balls for only $18.99 - certainly cheaper than decorating the tree with leopard print balls! 


8. I love my Tennis Anatomy book.

And I think this is the perfect gift for the serious tennis player: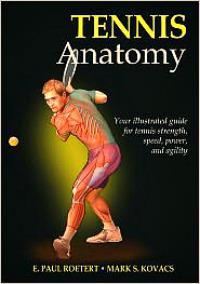 For all the details on why this is such a great book and how to get one, click over to my recent review: Check Out My "Tennis Anatomy."


9. And I love my tennis canvas print!

Here's another item I recently reviewed and think makes a perfect holiday gift:


This is the canvas print I got from Easy Canvas Prints. While I stuck with the tennis theme and had them make me a canvas print of my son playing tennis, they'll put almost anything you want on almost any size canvas. Their website is super easy to use and you'll end up with a completely personalized gift that your recipient is sure to love.
10. And now for the fantasy . . .Here's the bag I've been coveting for quite some time. the Cortiglia Belvedere Nero Tennis Tote: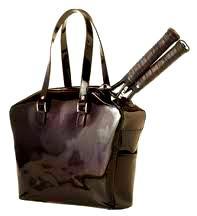 Hand-crafted in Italy, this bag looks like an elegant handbag but can accommodate two tennis racquets and all the odds and ends you need out on the court.  What's my hesitation in buying this for myself? The price - a cool $435. I found this one on www.slamglam.com and added it to my "Wish List" (in case my husband is reading this and is in a generous gift-giving mood). I haven't yet convinced the people at Cortiglia to donate one that I could try out but I'm working on that. In the meantime, I'll continue to dream of the day I show up at a match with an Italian-made leather tennis bag on my shoulder - proof of my serious dedication to the sport.
So those are my top 10 tennis gift picks for 2011. Have I missed something? Do you have a favorite item that didn't make my list? Let me know so we can make sure that we're all dressed to kill out on the tennis court! Happy Holidays!


© Kim Selzman 2011 All Rights Reserved