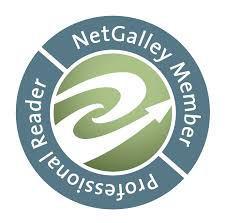 An incandescent, soul-searching story about a broken young woman's search for a truth buried so deep it threatens to consume her, body and mind.
These are the things Lux knows:
She is an artist.
She is lucky.
She is broken.
These are the things she doesn't know:
What happened over the summer.
Why she ended up in hospital.
Why her memories are etched in red.
Desperate to uncover the truth, Lux's time is running out. If she cannot piece together the events of the summer and regain control of her fractured mind, she will be taken away from everything and everyone she holds dear.
If her dreams don't swallow her first.
***
[I will find the old Lux and when I do I will climb back inside her and sew myself into her skin so I never get lost again]
(Hodder Children's Books, 08 February 2018, ebook, 352 pages, copy from publisher via NetGalley and voluntarily reviewed)
***
***
The Taste of Blue Light is one of the best YA novels I've ever read. I cried like a baby when Lux recovers her memories.
I struggled to put this book down every time I picked it up. Lux's story was so compelling and well-written I had to find out what happened to her. Why did she end up in hospital? What do her migraines and nightmares mean? Why are her dreams red? Why can't she remember?
Lux narrates the story. First person POV is one of my favourite's when it's done well and Lux is spot in. I loved her voice and being on a journey with her as she tried to work out what had broken inside her and why.
Lux recovers her memories and life sucker-punches her. She realises how many people she has in her life who love her. She realises it is possible to recover from trauma but it can take a long time. I loved being in her head as she comes full circle and really starts to heal.
The Taste of Blue Light is amazing.