Tom Ripley is struggling to stay afloat, financially and socially, in 1950s New York. Having failed at several jobs, he is dabbling in small-time fraud and living on the charity of friends. One day, a chance encounter results in him travelling to Italy, supposedly to persuade Dickie Greenleaf, the playboy son of a shipping magnate, to come home. Dickie's charm and lifestyle prove irresistible to Ripley and he embarks on a path from which there is no going back . . .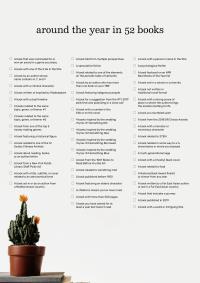 The Talented Mr Ripley is the unforgettable introduction to this debonair anti-hero, whose talent for self-invention and calculated murder is further chronicled in four subsequent novels, Ripley Under Ground, Ripley's Game, The Boy Who Followed Ripley and Ripley Under Water.
***
[Tom glanced behind him and saw the man coming out of the Green Cage heading his way]
***
(Virago, 4 February 2014, first published 1955, ebook, 270 pages, Around the Year in 52 Books 2019, a book with a criminal character, bought from @AmazonKindle)
***
***
I saw the movie a few years ago starring Jude Law and Matt Damon. The strange thing is, I remember very little about it. I wasn't enjoying this book at first. It wasn't terrible but it wasn't great and it seemed to take ages to go anywhere. Then Tom starts down his dark path and I perked right up. That probably speaks volumes about me. Things really pick up after this point and the book turned out to be great. Tom is a great character, the perfect villain, charming and monstrous. I definitely plan to read the other Ripley books.