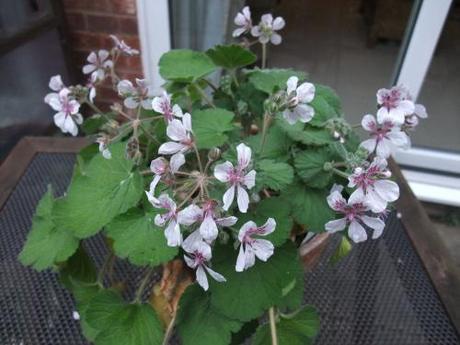 I started a blog series last year which I then forgot about featuring what I like to call The Table of Delights. 
This is my patio table which sits outside the living room patio doors and I  use for showcasing nice delightful things in pots. Though if the last few years are anything to go by it will soon get covered in seed trays.  Anyway at the moment it is host to an Erodium pelargoniflorium which is flowering its socks off.  I am sure this is flowering far too early.  I bought the plant last year from Coton Manor and I seem to remember buying it in April in flower but it has been quite mild.  It was even flowering back early February before we had some very hard frosts and almost snow.  I really must plant it out in the border somewhere especially as I think it is becoming pot bound but I can't decide where and it is so pretty to see out of the window. More pondering….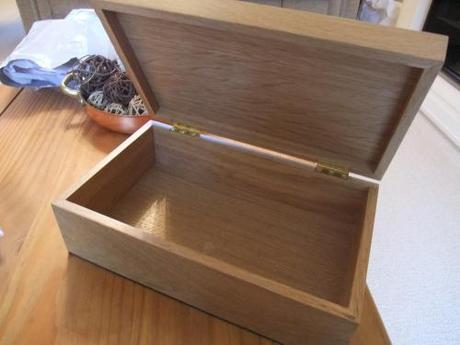 I also thought I would  show you the wonderful oak box my eldest made for me for Christmas but has just finished off.  As I said it is made from oak and the lid has Indian rosewood inlay with ebony stringing.  I am so proud of him.  He is only 21 and has been a trainee cabinet maker for just over a year now.  He has also done a joinery apprenticeship so can rustle up window frames, doors, staircases but found it unrewarding.  He now works for a local company who makes high end furniture and also Shaker furniture.  He adores his job and is learning so many skills.  Maybe one day he will have time to make me the long promised bookcase!