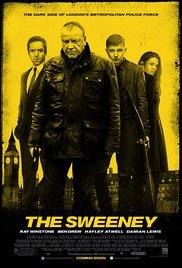 Director: Nick Love
Writer: Nick Love, John Hodge (Screenplay) Ian Kennedy Martin (Source Material)
Starring: Ray Winstone, Plan B, Hayley Atwell, Steven Mackintosh, Paul Anderson Alan Ford, Damian Lewis
Plot: A hardened detective in the Flying Squad of London's Metropolitan police. Based on the '70s UK TV show.
There may be spoilers the rest of the review
Verdict: Gritty Crime Thriller
Story: The Sweeney starts as we see just how efficient DI Jack Regan (Winstone) and his team known as the Flying Squad taking down the criminals in any way they know how. Along with his team including rookie George Carter (Plan B) and the woman he is having a fling with DC Nancy Lewis (Atwell).
After a group of criminals that leave one woman dead which leads to the Sweeney needing to get to the bottom of this crime by any means necessary, which will be the toughest case of Regan career with his boss DCI Haskins (Lewis) on his back.
Thoughts on The Sweeney
Characters/Performance – DI Jack Regan is a nonsense detective who always gets his man no matter how much he is risking making this happen while also balancing an affair with a young colleague. Carter is the youngest member of the unit and one that is destine to rise through the forces if he doesn't follow in the footsteps of Regan. Nancy is the younger officers that is married but involved in an affair with Regan, she is a good cop and loyal to the unit.
Winstone does suit this role with just how you could imagine the man fighting crime. Plan B is fine without excelling because you can tell he is not the fully trained actor with Hayley Atwell doing a good job.

Story – The crime story is what you would have come to understand because it is just another one of these stories where rough cop who pushes the boundaries slightly too much faces his toughest crime to solve. It does have twists along the way but in the end, does have a very British street feeling about it all.
Action/Crime – The action is all fine with a basic car chase down a country road and some wild shoot outs around London with the crime side of the story focusing on the idea this could be the toughest case Regan has faced.
Settings – London makes for a great setting because it shows how tight knit the crime groups are as well as how difficult it could be o get to the truth for the cops.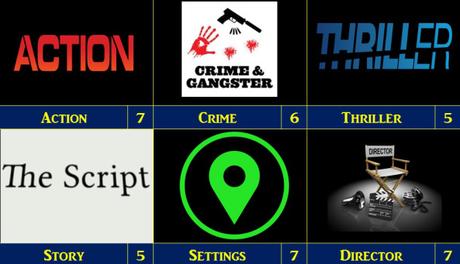 Final Thoughts – This is a gritty crime thriller that could be great but I feel the audience won't quite enjoy it to the levels expected.
Overall: Does everything I needs to for the small target audience.
Rating

Advertisements
&b; &b;