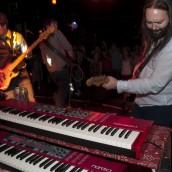 Review by Harry McNeil
I made my way to Smith's Olde Bar on Saturday night eager to see what The Sundogs had in store for what they cleverly called 'The Rock N' Roll Circus,' a nod to the weird, druggy, brilliant BBC special that the Rolling Stones filmed back in the late sixties. That's obviously a tough comparison for any band but I think Mick and Keith would have been proud, as this was simply one of the best nights of rock n roll that I have seen this year.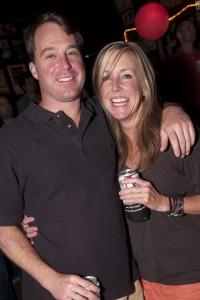 The Sundogs entranced the large Smith's crowd from the moment the curtain opened, relying heavily on their own Stones/Petty/Crowes-influenced material, played with such energy and passion that even those that didn't know the songs were hooked by the time they got to each chorus.
There were so many highlights in the 110 minute show, from the reworked Gram Parsons classic "Ooh Las Vegas," backed by a full horn section, to the infectious "I May Not Make it Into Heaven," which the band released via download earlier in the week and dedicated on this night to JJ Cale, who died of a heart attack the previous night.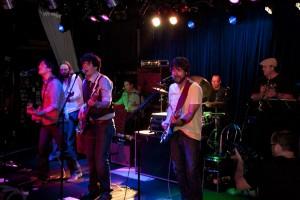 After closing their set with an explosive rendition of Tom Petty's "Refugee", The Sundogs encored in style, with a 10-minute, emotional, psychedelic version of "Knockin on Heaven's Door" that sounded more like Neil Young and Crazy Horse than anything that Mr. Dylan first conceived. And after again evoking the memory of the fallen JJ Cale, the six-member Sundogs left the stage one by one, leaving only drummer Will Groth alone amongst the screaming feedback, pounding the beat into the night as the curtain closed. A perfect end. Magic, even.
For more information about the band, visit www.sundogs.net.