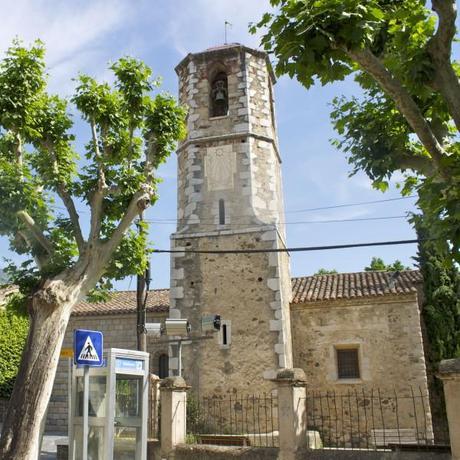 Gualba is small town of 1200 residents sits at the foot of Montseny in Catalonia, Spain.  And it  has a rather unique claim to fame – it's famous for its sundials!  Gualba is home to a whopping 17 sundials!  Josep Maria Llora even offers a sundial tour in which you can see 10 of the sundials.  I'm convinced it's a world record for the most sundials per capita, but I couldn't find any stats to support this (if you know where I can find this let me know).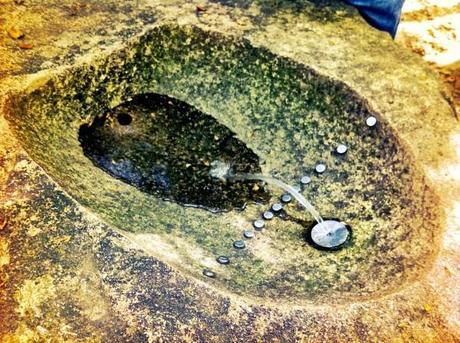 The sundials were built by local resident James Salichs a painter, sculptor who later  ventured into sundial building.  Salichs passed away a few years ago but has left a legacy for years to come bringing back the ancient wonder of telling time that dates back to 3500 BC.  One of my favorites was the water sundial pictured above.  It's a block of large stone with a concave middle.  The hours are indicated by steel buttons and the time indicated by the water stream.  It's the most innovative sundial I've ever seen – although I'm certainly not a sundial expert, but dare say I am a sundial enthusiast after the tour.
I thoroughly enjoyed the Sundial Tour.  I hadn't really given sundials much thought before my visit to Gualba but I love tours like this that are off-beat and make me think about something in a new way.  I had no idea that sundials varied so much in design and had fun trying to spot them as I strolled through Gualba.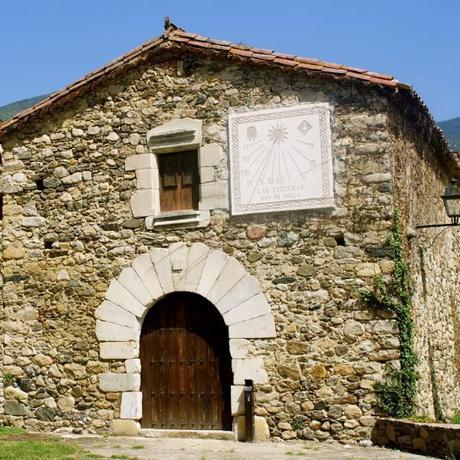 Know Before You Visit the Sundials in Gualba
Gualba is located approximately halfway between Barcelona and Girona, making it a great day trip.  Alternatively  spend the night in one of the fully equipped apartments offered by Rural Montseny.
Sundial tours are offered by friendly local Josp Maria Llora.  He speaks excellent English and is very knowledgeable about sundials and  James Salichs.  You can contact him at:  info (@) ruralmontseny.com for more information.
You may also be interested in visiting Parc de les Olors, an aromatic park and Castell de Montsoriu, Catalonia's greatest gothic castle.Note:  I was a guest of Rural Montseny but as always all opinons are expressed are my own – they had no idea that I would become so fascinated with sundials and neither did I until my visit to Gualba.