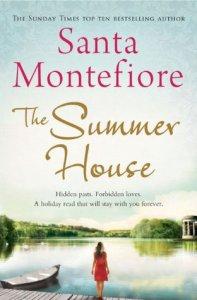 Contemporary Fiction
3*s

The Frampton family are in a state of shock as Lord Frampton has died, albeit doing what he loved most, facing danger on off-piste skiing, and he met his end under an avalanche.  So to the funeral where a beautiful young woman appears who quickly declares with the aid of the family lawyer, Julius Beecher, to be the illegitimate daughter and therefore sister to the three Frampton brothers.
Antoinette Frampton doesn't know what to think, she's always been a bit of an aside to George's more adventurous lifestyle, staying home to keep house after the years of raising the children who are now in their late twenties, and of course entertaining his mother, the Dowager, who lives in the Dowager house on the beautiful estate.
There is a strong sense of place, and the author's intimidate knowledge of those in the higher social circles shines through. We have the butler Harris, on hand at all times to serve the various drinks, shortbread and to rustle up a picnic whenever the fancy takes the family and likewise the gardener who has tended to the gardens for forty years but is absolutely delighted when Antoinette shows an interest as she works through her grief in a new project. We are also given an insight into the way the upper class view each other depending on their place within the wider family, to be honest this all felt a little bit ridiculous to me but on the other hand it adds a bit of glamour!
Back in the here and now, Phaedra having introduced herself is keen to return to her home in Paris, but first the will has to be read, and that reveals that the beautiful and expensive Frampton Sapphires are to be given to her, along with a generous bequest. Roberta, wife of Josh is less than impressed but Phaedra has already won over the eldest son David who is undoubtedly attracted to the beautiful young woman, of course it cannot be, after all she is his half-sister.
This book wasn't really my usual read, and I chose it as one of my 20 books of summer in part because I have two other books by this author courtesy of a friend, which have sat on the TBR for a long time and I thought I really ought to read one of them. Sadly this book didn't have me convinced the writing style is a little over-blown for my tastes and I'd pretty much worked out what the end was going to be before I hit the fifty page mark. That's not to say this is a bad read, the characterisation was well done, although I couldn't help feeling that if the Frampton's had mixed outside their own social circle more that maybe they wouldn't have, been bowled over by her superficial psychological support delivered with a tender pat of the hand.
The family is a good mix of characters and the grief of both Antoinette and Margaret the Dowager, whilst ever-present is not overwhelming, but nevertheless holding many of the truths of how people react when their lives are unexpectedly turned upside down.
I can see this book as an ideal holiday companion but sadly, because I'd managed to guess the ending it really didn't quite work for me.
The Summer House was my twentieth read in my 20 Books of Summer Challenge – yes I have completed this challenge before the finish date of 3 September!
First Published UK: 19 July 2012
Publisher: Simon & Schuster
No of Pages: 464
Genre: Contemporary Fiction
Amazon UK
Amazon US