With a lineup that includes Pete Seeger, Happy Traum, Jay Ungar and Molly Mason, Amy Helm, Mike+Ruthy and many other Hudson River music luminaries, it is hard to believe the message received yesterday from Ruthy, to the effect they still need volunteers!
In exchange for working two four-hour shifts, volunteers get....
Festival admission.
Lodging in the bunkhouse or camping.
Two hot breakfasts.
And many amenities that go along with Ashoken that I will not list here.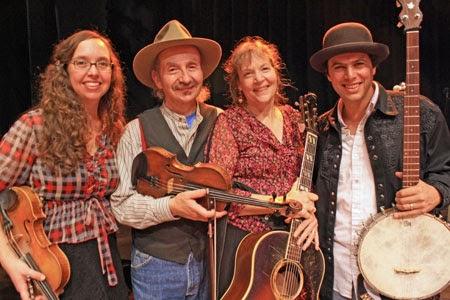 For more information, read
notloB Parlour Concerts is on Summer hiatus, so where can one go for notloB-caliber entertainment? Spend three days in the beautiful Catskills at the Ashoken Fiddle and Dance Camp with multi-time notloBBers and good friends Mike+Ruthy, Jay Ungar, Molly Mason, Chris Merenda, Lyn Hardy (and her band, the Cupcakes), their family, the "usual suspects" from Woodstock / Hudson River valley and friends!
The 
stellar lineup

 below was current as of a couple days ago but new artists are being added. For example, a local guy named Pete Seeger was added just today....
If you sign up, tell 'em Jeff sent you.