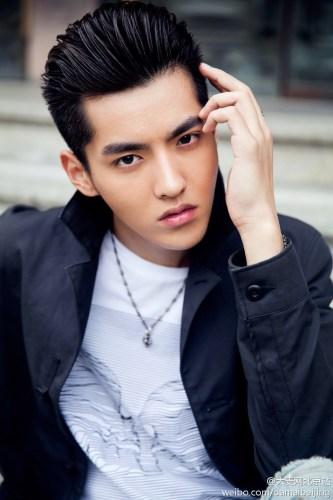 Kris Wu, also known as Wu Yifan, is a very famous Chinese actor and singer-songwriter. He was born in China, but at the age of 10, he migrated with his family to Canada.
In 2007, when Kris was 16, he auditioned for S.M. Entertainment's Canadian S.M. Global auditions in Vancouver. His personality and talents impressed the judges and he passed the audition with great success. Given that he was now a S.M. trainee, he moved to South Korea. In 2012, Kris Wu was introduced as the 11 th member of the EXO group. The group debuted in 2012 with their EP MAMA and achieved a lot of commercial success. In fact, their album was the first album in 12 years that sold in over one million copies in South Korea and is the 11 th best-selling South Korean album of all time.
Success after success, Kris became the K-Pop poster boy in the eyes of millions of fans, not only from Asia, but from all over the world. In time, he built a strong and loyal following that watches every move he makes and every career shift he takes.
A short while after that, Kris decided to make a career move and to become a film actor in China. Apparently, this move was a smart one, as his first movie, "Somewhere Only We Know ", which was filmed in Prague, the Czech Republic, was a huge box office success, scoring $37.81 million in its first six days after its release.
Since then, Kris has engaged in several different projects, such as writing songs and creating movie soundtracks, which all had a great deal of success.
His enormous commercial success has turned Kris into a veritable fashion icon as well. In 2014, he appeared on Harper's Bazaar China's October issue and his fans rallied to get a copy. In 2015, his career and fashion icon status has landed him an invitation to the Met Gala, where, in our opinion, he was one of the most dapper men. In fact, the Attire Club article in which he was featured went viral online and showed once again how strong his following is.
But, what is it that makes Wu Yifan such a strong style icon in the eyes of so many youngsters from China, Korea, Japan and from around the world?
First of all, during his K-Pop days, Kris was the embodiment of the all Korean-pop star. With a smooth face, trendy haircuts and always following the latest fashion trends, Kris became the image of a cultural generation. Youngsters from all over the world, who relate to the K-Pop universe, feel the need to be represented and, because he was the image of his era, soon enough, he became an idol for many. Because of his career and projects, which gained him a lot of cultural trust and cultural capital, Kris Wu established himself as a tastemaker and a style icon. Therefore, for his followers, anything that Kris was wearing was a great source of inspiration when it came to their style.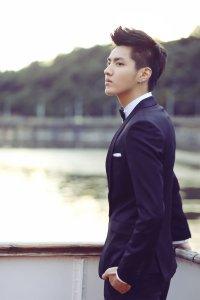 His looks were a reflection of the stories he told through his projects.
Since the beginning of his career, Kris has kept it very trendy and fashionable, but after taking his career to another level and becoming a cinema star, Kris was also spotted in more mature, more elegant and more dressy outfits. Because he grew in tandem with his fandom, Kris continued to be the style icon so many admired.
What we love about Kris' fashion is that he manages to always maintain his young and fresh looks and to remain youthful, even though he is advancing in life and going off to new projects.
One more thing we love about Kris' style is the fact that anyone can learn a lot of things from him. For example, Kris is what in fashion is called a Winter, meaning his hair and color contrast greatly (in fact, most Asians qualify as Winters). Winters look great in colors such as black, white, blue, purple, etc. His fans have probably noticed that he rarely wears colors such as khaki or tan, as these colors do not suit his hair and skin color well. Moreover, when Kris dyed his hair, he knew how to adapt his wardrobe to his new look and created color schemes that were suited for his new look.
Because he is the representation of a generation that always wants to be modern, fashionable and highly stylish, Kris Wu can be seen as one of the big global style influencers of the 2010s. We are definitely looking forward to seeing what Kris Wu will be doing next, and, more than that, what he will be wearing.
Fraquoh and Franchomme
P.S. What do you like about Kris? What do you make of his style? Share your feedback, questions or thoughts in the comments below! For more articles on style, fashion tips and cultural insights, you can subscribe to Attire Club via e-mail or follow us on Facebook or Twitter!