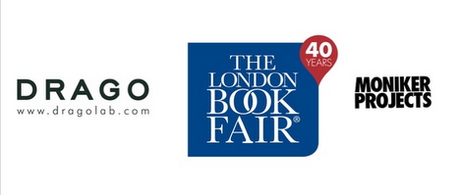 DRAGO & MONIKER PROJECTS brings together an expert panel of guests exploring the 'street art' phenomenon and its place in the contemporary art world. A round table discussion will take place at this year's London Book Fair, Earls Court. The discussion will explore street art in relation to the art market, auctions, art fairs, publishers and museums. The future of urban culture and street art's cross over into the mainstream art world will also be explored.
Drago is an international think-tank of artists, collectors, traffickers of
information, style pushers and chameleons from different worlds. It identifies trends, promotes artists, develops communication projects, publishes books, stages exhibitions and events and acts for companies and individuals as art
consultant.
MONIKER PROJECTS – Moniker International Art Fair was launched in 2010 in direct response to the lack of representation of artists and gallery's among the more established art fairs that take place in London during October.
Moniker highlights the work of artists linked to street art and counter culture who are widely acclaimed by museums and established art institutions throughout the world. The Moniker International Art Fair includes talks, film screening, specially commissioned artist projects and an opportunity to see work from leading gallery's from around the world associated with this genre.
Moniker International Art Fair will be returning to Village Underground, Shoreditch - the heart of London's East End – October 13-16th 2011.
Schedule:
12th April 2011, Day 16.00 – Q&A within the London Book Fair on the expanding world of street art and its place in today's art world.
Cedar Lewisohn
, (Author & MONIKER representative) will chair the Panel
Patricia Ellis
, (Saatchi gallery)
Paulo von Vacano
(DRAGO Publishing)
Sarah Morgan
(Black Rat Press, fine art editions and publishing)
Carter B Smith
(Author on Street Culture)
- Prosecco and Parmigiano Reggiano courtesy of DRAGO.
12th April 2011, Evening 19.00 – 24.00 – Exclusive party at
Graphic Bar
,4 Golden Square London W1F 9HT.