Our first challenge with the Heidi Swapp Media Team was to create a project all about...ourselves. Yep, we were asked to focus on us. Do you know how hard that is? Well, it is.
As women and mothers we are trained to focus on others first...which is fine by me. So, actually sitting down and writing/scrapbooking/creating something all about ME was a little difficult.
When I started this project, I thought I wanted to document my entire life...from birth until now. Yeah, that was what I thought I wanted to do...until I realized what an undertaking that was. So, I changed focus a little and decided that I would create a Memory File about me from birth through grade school. This is a time in my life that my kids ask about, but not very often...a time that is sometimes hard for me to remember.
So here it is...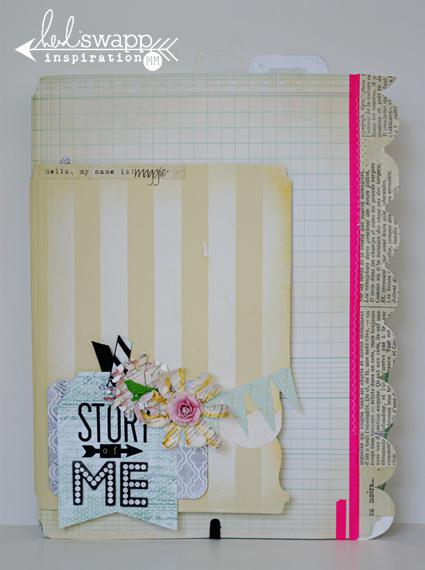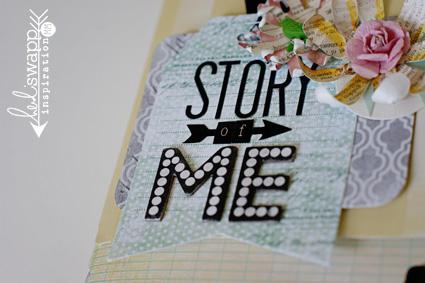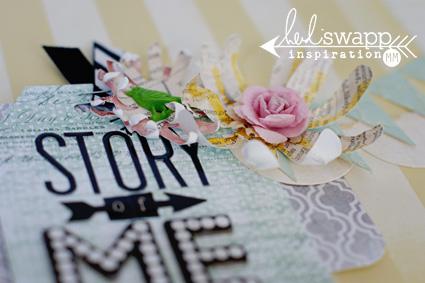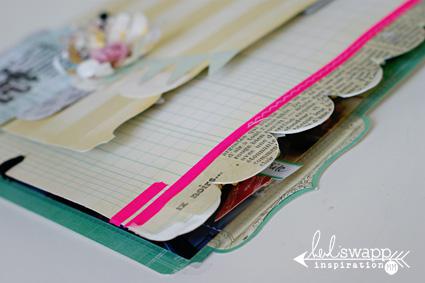 I used one of Heidi's Memory Files to hold all of my photos, etc. and then placed one of her Mini Memory Files around the outside (fastened to the larger one with Velcro)...this Mini File is filled with facts about me...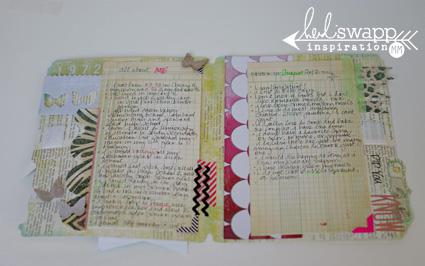 ...this is the outside Mini File on it's own...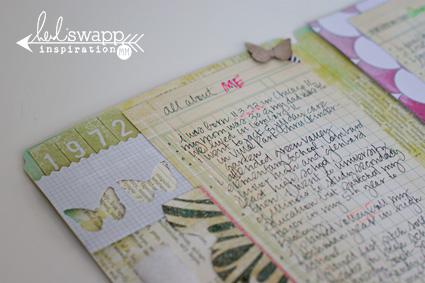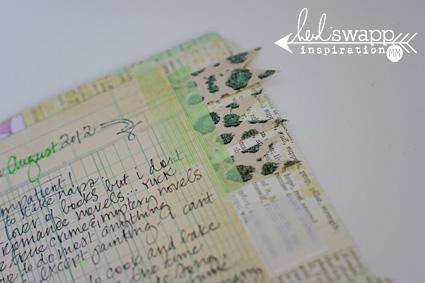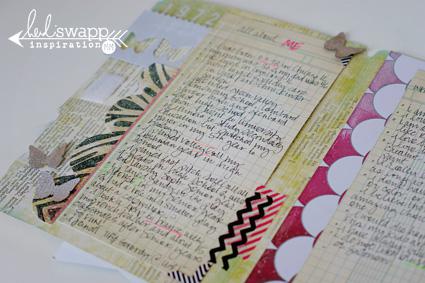 The inside of the file is jam-packed with all sorts of photos...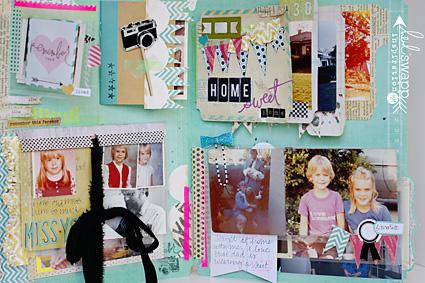 I started with photos of me when I was a baby...they're enclosed in the little pouch on the upper-left side of the inside-front cover of the file...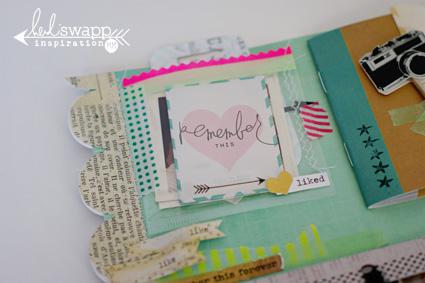 The little "remember this" card actually opens up (it's an Openable!) to reveal space for journaling...(check out Heidi's blog to see a photo tutorial of how to make this little pocket...)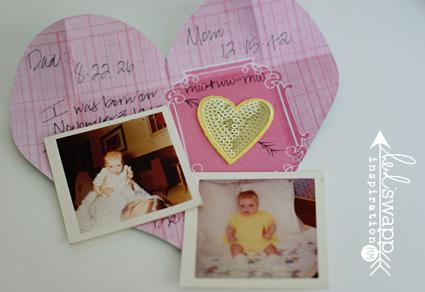 Oh my gosh...it's so hard to believe I was ever that little...
I added a couple more photos of me to this little journaling book (photo tutorial here)...I love these because they are of me with my parents...they were so young...and so happy...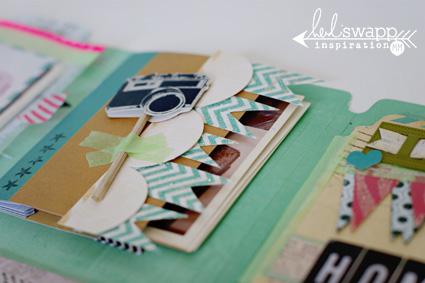 I adore Heidi's banners...I use them EVERYWHERE...everywhere.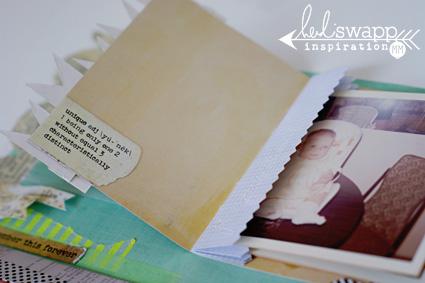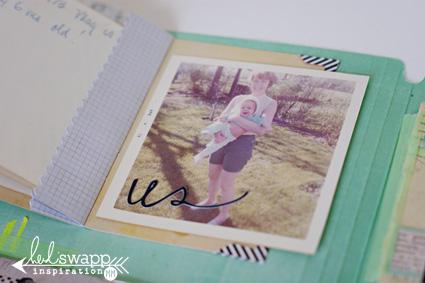 I cut down a Mini Fotosleeve and adhered it to the bottom of the inside front cover of my file...this Fotosleeve includes some photos of me in grade school and some of my Mom and Dad around the same time. These are so dear to me...my Dad died this past January and seeing him in these photos makes me just so happy. My kids think it's so neat to see their grandparents (and their Mom!) looking so different...I think it's neat, too.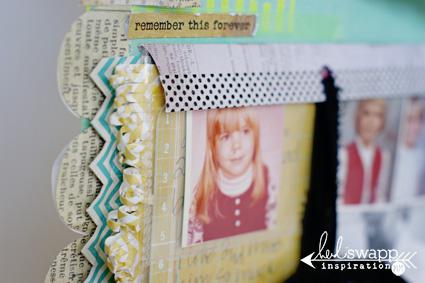 I punched holes in the top and bottom of the Fotosleeve so that I could tie it together...(to keep it from flipping all around when you open and close the File)...I cut banners out of some of Heidi's packaging (YES! the packaging is awesome enough to use in your projects!) and curled up some of her yellow fringe banners with a little bit of heat...isn't that awesome?!?!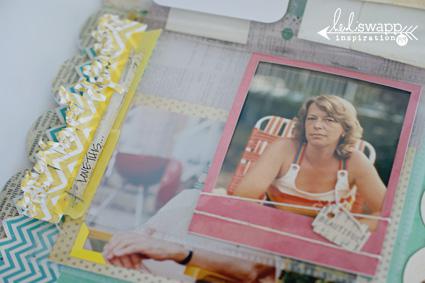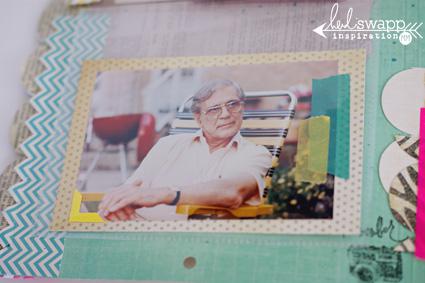 ...that's my Dad...love him so much...
I used one of Heidi's Foto Stacks to include photos of the houses I lived in while I was in elementary school...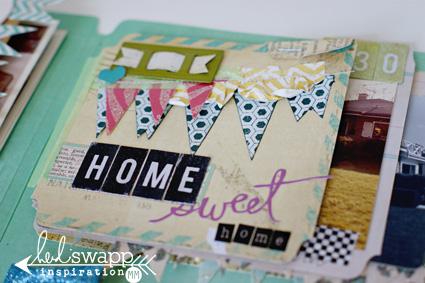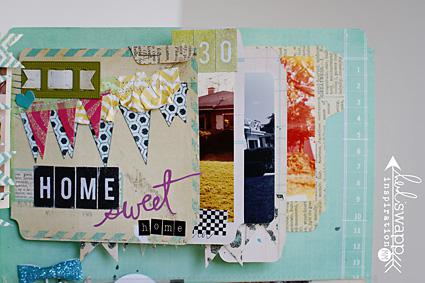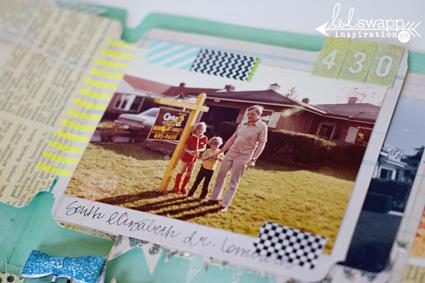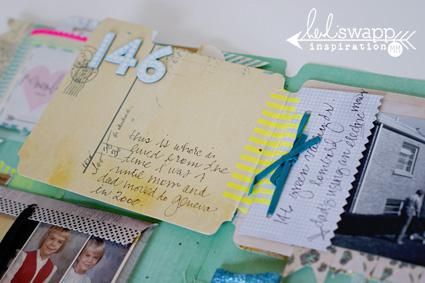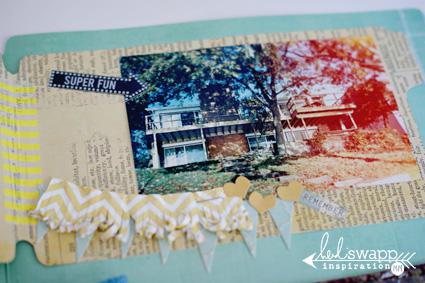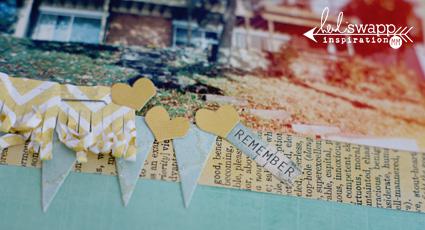 It's so fun to look at these photos...they immediately trigger memories of each of these homes...
Finally, I took some of my own photo sleeves, cut them down and used them to add photos of some of my other family members...my brother, grandparents & great-grandmother...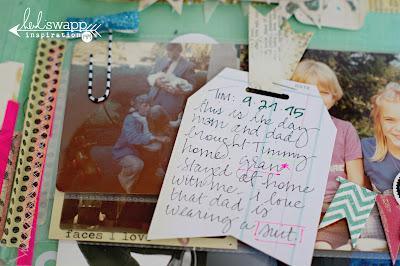 This little tag is the perfect place to journal...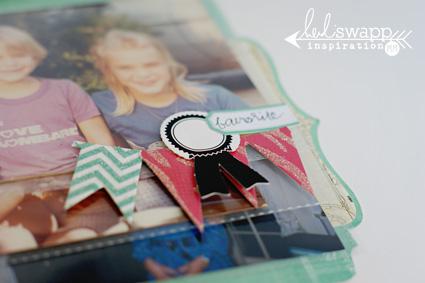 And, of course, more banners...I can't get enough of them...
I really was so much fun to put this file together. I really loved searching through old photos and picking the ones I thought best represented my early years...
I hope that someday my kids are sitting around with their kids flipping through the pages...and making fun of our hair and the clothes that we wore...
Have you ever devoted an entire project to just YOU? Even if you don't do any paper-crafting...try doing something centered around you...it is a challenge...but it's definitely worth it. And if you do scrapbook...grab a photo of yourself, and scrap it. Right. now.