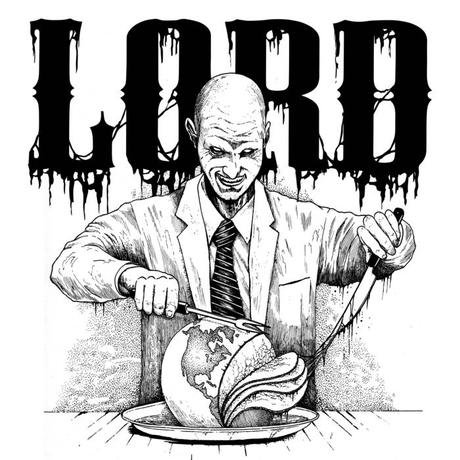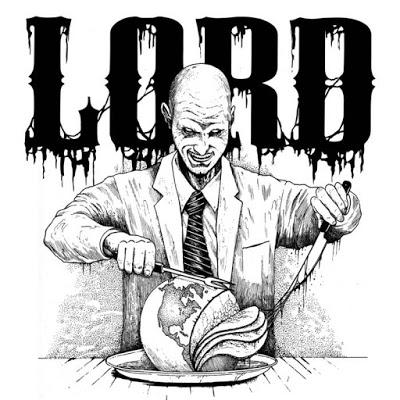 Discography:
1 Badass EP (2005) 2 Built Lord Tough Full-length (2005) 3 Lord/ Ol' Scratch Split-EP (2006) 4 Under The Sign Of The Maker's Mark EP (2006) 5 South Mountain Sessions EP (2007, unreleased until 2017) 6 Refuge For The Recluse Lord/ Fire Faithful Split-EP (2010) 7 Chief Full-length (2011) 8 Alive In Golgotha EP (2014) 9 Echoes From The Eye Lord/ Black Buzzard Split-EP (2015) 10 Awake Full-length (2016) 11. Blacklisted Full-length (2017) 12 Desperation Finds Hunger In All Men Full-length (2018)
Final line-up:

  

Willy Rivera - Guitars (2005-2018 Steve Kerchner - Vocals (2011-2018) Todd Wuehrmann - Guitars (2015-2018) Chris Dugay - Bass guitar (2014-2018)


Ex-members:

Andy Murray - Vocals (2005-2011)

Mike Meeks - Guitars (2009-2010)

Rob Gouldman - Bass guitar (2005-2007)

Helena Goldberg - Bass guitar (2009-2013)

Stephen Sullivan - Drums (2005-2014)

Kevin Marimow - Drums (2015-2017)

Tony Petrocelly - Drums (2017-2018) Jesse Hottle - Drums (2018)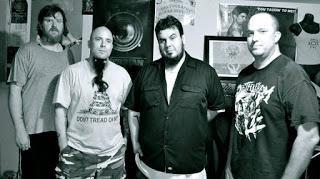 The Virginian stalwarts, Lord, quickly came to my attention when I moved to the States. At the time, tail end of December 2007, the band was actually on a hiatus, broken up, whatever you want to call it. Still, in the two years they had been active a rather impressive discography had been amassed: one full-length, one split-EP and two regular EPs. As friends played the music while recounting past concert stories a deep-lying interest in Lord grew within me. This was further enhanced by constantly running into various band members at shows whom I talked to about what had been. This sparked a flame inside to put into words about the past, the present and the future of Lord.
Lord saw the light of day in Fredericksburg, VA, in 2005 when guitarist Willy River joined forces with drummer Stephen Sullivan, singer Andy Murray and bassist Rob Gouldman. An EP, 'Badass' was quickly composed and recorded and this triggered quite a productive streak, which would reappear later in the band's career. The excellent full-length, 'Built Lord Tough' lead the charge in 2005, followed in 2006 by a split-EP with Ol' Scratch, a band Lord would have close ties with, as well as another EP, 'Under The Sign Of The Maker's Mark'. Rob Gouldman left after this leaving the band to continue on as a three-piece. Another EP was recorded, 'South Mountain Sessions' with Willy Rivera doubling on guitar and bass guitar. Unfortunately, this recording would remain unreleased for ten years...sort of, but more on that later. A big reason for this is because the band broke up.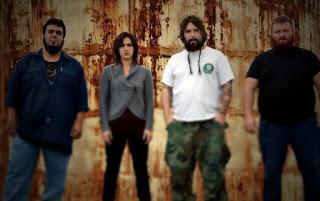 Messeurs Rivera, Sullivan and Murray reconvened two years later in 2009 bringing in Helena Goldberg from Akris on bass guitar, as well as adding a second guitarist in the shape of Mike Meeks. A second split-EP, 'Refuge For The Recluse', with Fire Faithful was released in 2010. During this period the Ol' Scratch connection flourished with both Rivera and Murray being in that band. And when Murray left Lord in 2011 during the preparations for the second full-length, 'Chief', former Ol' Scratch singer Steven Kerchner was the replacement. He is better known from The Seventh Gate/ Palkoski. Meeks left right after the Fire Faithful split but was never replaced. Although the twin-axe approach would be reinstated years later. As great as 'Chief' is Lord still went on a second hiatus, only to come back to life shortly afterwards. However, Goldberg departed in 2013 leaving the band as a three-piece once more. The brilliant game-changing EP, 'Alive In Golgotha' came out in 2014, seeing Sullivan double on drums and bass guitar. Trouble arose again as Sullivan left as soon as the EP was completed. The split was amicable but it left Lord as a duo with only founder Willy Rivera and Steven Kerchner in the fold. On the verge of breaking up – again – they instead turned things around, reshaping the band which also re-triggered the productiveness from their infant years.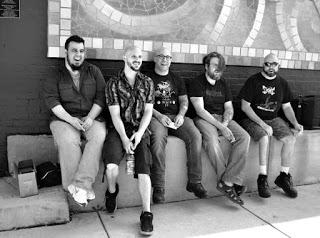 Bass player Chirs Dugay joined right after the EP was released and then Todd Wuehrmann from The Seventh Gate/ Palkoski joined on guitar in 2015 along with former Ol' Scratch drummer Kevin Marimow. A third split-EP, 'Echoes From The Eye' with Black Buzzard came out the same year, followed by two fantastic full-lengths, 'Awake' and 'Blacklisted' in 2016 and 2017 respectively. Also in 2017, the band's first two full-lengths were reissued digitally and enhanced containing all their early EPS including the so far unreleased 'South Mountain Sessions'. It appeared on 'Built Lord Tough' although one song, 'Witch Doctor Malpractice' was featured on the Fire Faithful split back in 2010. After this the drummer spot was vacated with Tony Petrocelly joining from Pain Tank. This lineup recorded the brilliant full-length, Desperation Finds Hunger In All Men' which came out in 2018 before Petrocelly left the band amicably. His replacement, Jesse Hottle, came and went within a two-week period.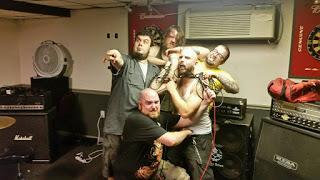 Sadly, as I was putting finishing touches to this thinking Lord were looking for a new drummer, news filtered through that the band had finally called it a day. True, they have broken up several times before, only to reform a while later, however, this time it seems as if their 13-year journey has ended for good. Saying goodbye when you are on top is the way to go but it already feels strange not having this tribe around anymore. Thank you for everything, guys!
Rest In Power
-Swedebeast