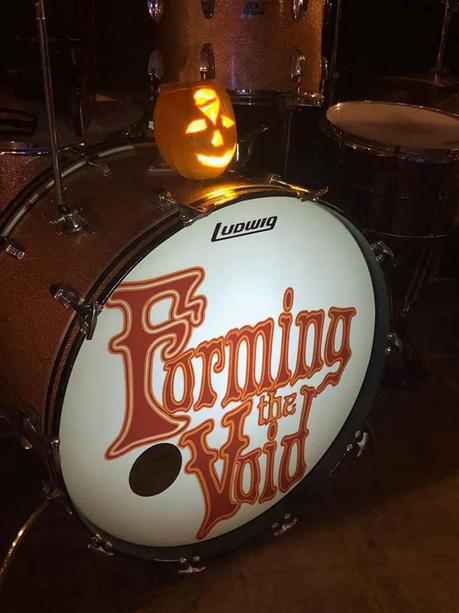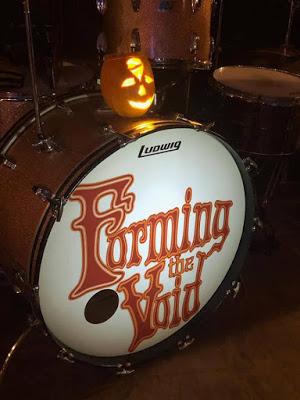 Discography
1. Forming The Void

  

EP (2014)
2. Skyward

  

Full-length (2015)
3. Relic

  

Full-length (2017)
4. To The Wolves

  

Digital single (2018)
5. Forming The Void/ Pyreship

  

Split 10" EP (2018)
6. Rift

  

Full-length (2018)
7. Reverie

  

Full-length (2020)
8. Trace The Omen

  

Digital single (2020)
9. Manifest

  

Digital single (2020)
Current line-up
Ex members
James Marshall - guitars, vocals (2013-)

  

Jordan Boyd - drums (2013-2017)
Shadi Omar Al Khansa - guitars (2013-)

  

Keith Hebert – bass guitar (2014), guitar (live 2018, 2019 )
Thomas Colley - drums (2017-)

  

Luke Baker - bass guitar (2014-2019)
Thorn Letulle – bass guitar (2020- )

  

Brett Bradley – bass guitar( live) (2019)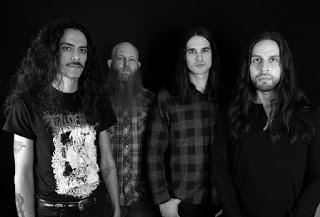 Forming The Void came to me purely by chance. I was asked to review their second full-length, 'Relic', but with the band being unknown to me at the time, little did I know what was in store. Not even halfway through the first listen my view on music had been turned upside down, inside out, wrung out and completely rebuilt. Sitting there in trance, the music hit me wave after wave and all I could do was to let it…thankfully. Once I came to my senses, I briefly kicked myself for not having gotten to know Forming The Void earlier. But it wasn't meant to be until then. Regardless, I am eternally grateful our paths crossed because these Louisiana maestros are one of the best bands out there.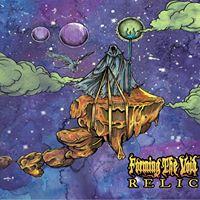 Formed in Lafayette, LA, in 2013 when James Marshall and Shadi Omar Al Khansa's stars aligned and they decided the time was right to form Forming The Void. After drafting drummer Jordan Boyd the band became more serious in their venture of making Forming The Void a world force to be reckoned with. However, not being able to settle on a permanent bass player, Keith Hebert of Gozer played on the self-titled 2014 debut EP. Worth mentioning about the EP is that Mike Boyne of The Midnight Ghost Train leant his bass guitar for Keith to use in the studio. Already you can tell what was to come from these guys. The three songs on offer sounds like being played by seasoned veterans and not being a debut recording. After a while the band got busy writing songs for their first full-length and it was during this period stability was infused within the ranks, when Luke Baker took over the 4-string duties.
Little over a year after the EP came out, Forming The Void released, 'Skyward', their first long player. As with the EP, it was self-released and just like the predecessor the wealth of talent within the band is extremely vivid. Also, which is a distinct trait with bands of this particular caliber, the leaps made from the debut are jaw-dropping. Almost two years later 'Relic', saw the light of day in 2017. Album number two and the recording which truly triggered my love for this band. This wax is forever going to be a favorite of mine! However, only a few months later there was a shift in the lineup. Jordan left and was replaced by Thomas Colley from White Light Cemetery only a few weeks before work on the third full-length commenced. While being busy with that, the band found time to put out a digital single, 'To The Wolves' which also appeared on a split 12" EP with Pyreship. Both were unleashed simultaneously. In between all this, Keith Hebert returned briefly – on lead guitar this time – as he stood in for Shadi at a couple of shows.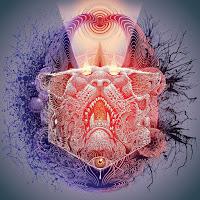 In August 2018, the band's third full-length, 'Rift', came out. As great as their previously recorded output is could the band muster up songs, as well as keeping the momentum, to keep the new album at least on par with the rest? Oh yes, and then some! 'Rift' is absolutely stunning and again, Forming The Void solidify their stature as a leader of bands. They do whatever they want however they want it. There are no limits for them which makes their music so unrestrained, seamless and such a joy to listen to. Also, thanks to their enormous talents as musicians and song writers, they know not to cram as much as possible into the music. Just because you can doesn't mean you should and that's something these Louisianians adhere to. This is also something all bands should take note of.
As Forming The Void were busy creating album number four, something to definitely look forward to because, personally, my life becomes so much better every time I listen to these guys, things hit a snag. The new album was almost close to completion when Luke Baker left the band. It came out of the blue but in stepped Brett Bradley and saved the day for an upcoming tour. And on the same tour, Keith Hebert was back again filling in for Shadi for a couple of shows. Pieces fell into place however early in 2020 as Thorn Letulle from Pale Misery and Sicksicksick joined the fold. So everything looks very good, indeed for these giants!
-

  
Swedebeast