RED SPRINGS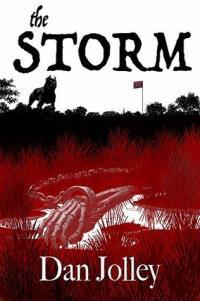 A tiny town in Georgia's northwest corner - ninety-five percent white. Five percent black. Utterly unprepared for the devastating tornado that rips and smashes through it one dark August day.
SHERIFF ZANDRA SEAGRAVES already faced an uphill battle. Elected by a fluke, Red Springs' first-ever black, female sheriff leads the recovery efforts, despite knowing how much the townspeople-and her own department-loathe her. But Zandra has no idea just how hellish things are about to get.
Because one of the relief workers stumbles across a ghastly secret: the tornado tore a long-abandoned house off its foundations, revealing a grisly, recently-used torture dungeon below it.
A monster has been dwelling in Red Springs. Undetected for years. Preying on the unsuspecting populace. His atrocities only brought to light because of the storm.
Now, amid the tornado's wreckage and surrounded by people who want her gone, Zandra has to hunt this monster down before he disappears again.
And to do it, she'll have to peel back all of Red Springs' dark, corrupted layers. One vile secret at a time.
***
[A mile and a half down Dahlonega Highway, just west of the town of Red Springs, Georgia, out past the Mega-Star and the Hardee's and the shiny new Zaxby's that hoped to pull traffic from the half-finished community college, sat a rectangular cinder block building]
***
(Seventh StarShadow, 13 December 2018, 292 pages, ebook, copy via @TCMPublicity and voluntarily reviewed, blog tour 23 February)
***
***
I had high hopes for The Storm and was not disappointed. The book is quite slow at first, gradually building tension, suspense and just enough hints of coming darkness to keep you reading. I usually don't like books that have a lot of scene-setting and development but this works really well in The Storm. The book would have failed without it. Red Springs really comes to live. The town felt so real. I knew the streets well. Zandra is a terrific character, very different than I expected. She's no shrinking violet. She's tough and feisty and manages to hold her own despite the shit she goes through. I sort of loved her. The Storm is a thrilling ride from start to finish.