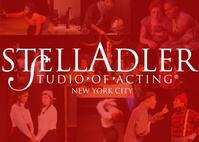 The prestigious Stella Adler Studio of Acting in New York partners with Tanghalang Pilipino, the leading exponent of Philippine theater, in a two-week acting workshop and master classes for professional Filipino actors. The much-anticipated Philippine workshop debuted on Monday, March 7, 2011 at the Arts in the City, Taguig.
The Stella Adler Studio of Acting is a legendary acting school based in New York City specializing in education services, namely, providing classes, workshops, and seminars in the field of acting and theatrical production. It is a nonprofit organization, which trains over 500 actors annually. The Studio also presents lectures, poetry readings, concerts, theater and dance performances, and an annual arts festival.
The workshop in the Philippines is taught by Ron Burrus, at Tanghalang Pilipino, one of the country's most prominent theater companies. Tanghalang Pilipino was founded in 1987 as the resident theater company of the Cultural Center of the Philippines (CCP). It aims to promote Philippine theater that is rooted in centuries-old Filipino culture and history while being responsive to evolving contemporary society.
The workshop was conceptualized by Renante Bustamante, an alumnus of the Stella Adler Studio of Acting's Evening Conservatory.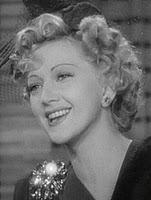 The actress and teacher Stella Adler founded the Studio in 1949, on her belief in the seriousness of her art. Adler and the school have trained many of the brilliant actors of our time. The school's remarkable alumni include Marlon Brando, Warren Beatty, Kevin Costner, Melanie Griffith, Donna Murphy, Jerome Robbins, Elaine Stritch and many other theater and film luminaries.
"The Stella Adler Studio of Acting has served actors from our location in New York for over sixty years. In that time Master Teachers from all over the world, like Yoshi Oida (France/Japan), have inspired us and diversified our curriculum," said Tom Oppenheim, Director of the Stella Adler Studio of Acting. "Now, we are taking the principles of the technique developed by Stella Adler around the world. Theater artists in Europe, Mexico, India, Asia and beyond will have access to the same teachers and training as the actors who study with us in New York. In today's global economy this work is vital."
Mr. Burrus is the greatest living exponent of the Stella Adler Technique. He spent many years studying and teaching alongside Ms. Adler in New York City. He has extensive theater directing credits including "The Three Sisters" and "You Can't Take It With You" at the Circle in the Square, "The Brick and the Rose" at New York University and "The White Whore" and "The Bit Player" for the Cubiculo Theatre.
Since its founding in 1949, The Stella Adler Studio of Acting School in New York has trained thousands of actors many of whom have gone on to important theater and film careers. The Studio's mission is to create an environment with the purpose of nurturing theatre artists who value humanity, their own and others, as their first and most precious priority while providing art and education to the greater community.
To learn more about TP's partnership with the Stella Adler Studio of Acting, call Tanghalang Pilipino at 832-3661 or e-mail us at [email protected]