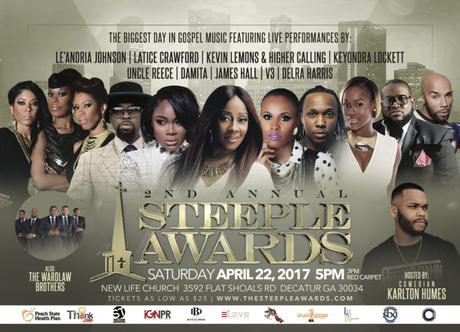 The 2nd annual
Steeple Awards
are going down April 22nd in Atlanta, and will be hosted by social media breakout star, Karlton Humes.    LeAndria Johnson, Latice Crawford, Keyondra Lockett, James Hall and WAP and more are set to perform.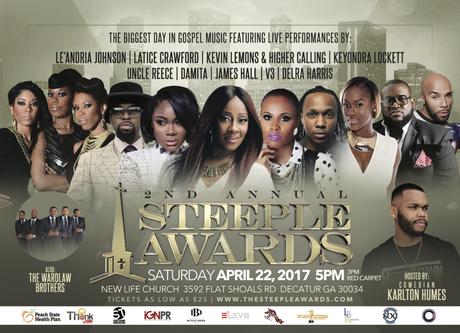 "The Steeple Awards identifies and celebrates ministry leaders and gospel music artists who have earned widespread acclaim as well as those whose contributions have previously gone largely unacknowledged," said C. Chandon Carter, the show's creator. "Prepare for a night of powerful testimonies and powerhouse performances. We're excited to showcase the work that God is doing through these faithful servants."
Five ministry leaders will be honored with the prestigious Nehemiah Award, including Pastor Marlin D. Harris of New Life Church, Bishop Paul S. Morton of Changing a Generation FGBC, Apostle Travis C. Jennings of The Harvest Tabernacle Church, Pastor Jerry D. Black of Beulah Missionary Baptist Church and Apostle Thomas H. Vinson of Highpoint Tabernacle Church. Famed gospel singer Dottie Peoples will receive the Reverend Clay Evans Lifetime Achievement Award, presented by the Peach State Health Plan. For more information, to purchase tickets, and to vote for your favorite artists and church, visit www.thesteepleawards.com.