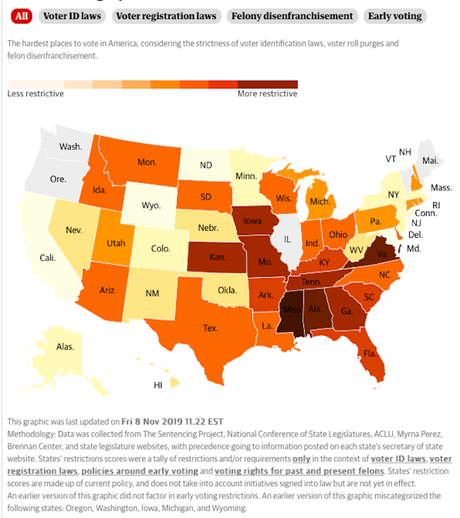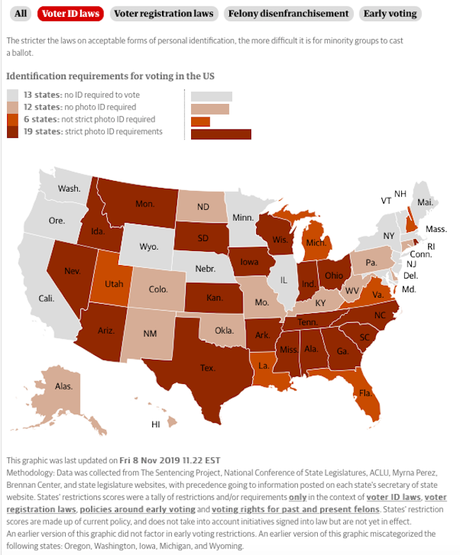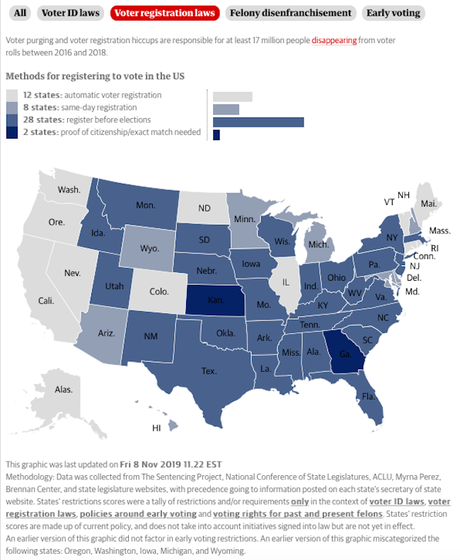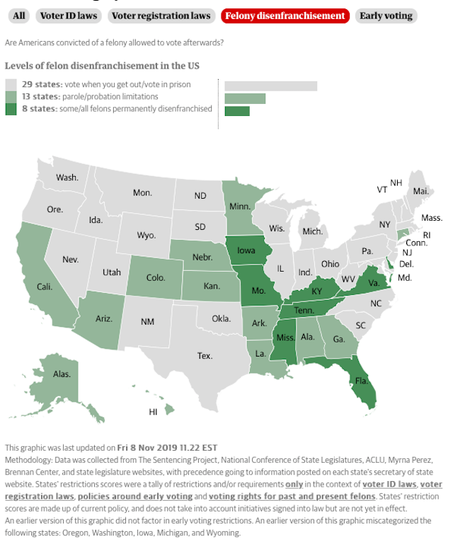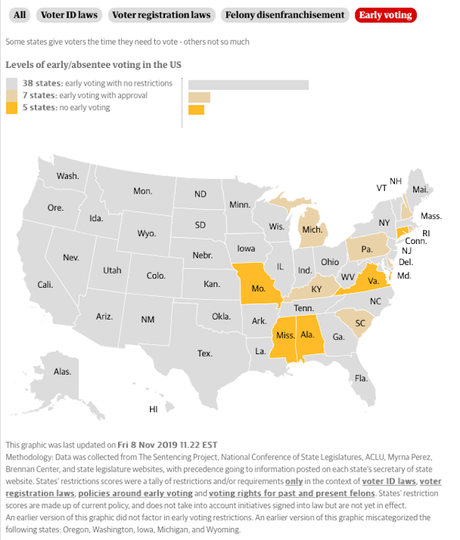 There are not as many Republicans in the United States as Democrats. That is just a fact. And it means to win a national election the Republicans would have to win a substantial majority of Independents.
That is not likely to happen in 2020 -- partly because of policies the Republicans have pursued, and partly because they will have a very unpopular person (Trump) at the top of their ticket. They could change that by changing their racist and xenophobic policies and by dumping Donald Trump. Neither will happen. The party's base will not let it happen.
That leaves the Republicans with only one other option -- to try and suppress the vote of Democrats. And in many states, they are actively trying to do that. They do it in a number of different ways.
These charts, from The Guardian, show the states that make voting the hardest for a citizen to do. The top chart combines all the Republicans efforts at voter suppression. The second shows the states with Voter ID laws. The third shows the states that make voter registration more difficult. The fourth shows the states that disenfranchise voters who were convicted of a crime. The fifth shows states that make early voting more difficult or impossible.