Who lives in a pineapple under the sea?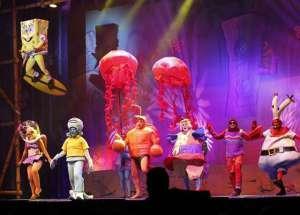 America's favorite fry cook will be making an appearance in Chicago this summer. The SpongeBob Musical, as it's called, will be making a Pre-Broadway World Premiere stint at the Oriental Theatre from June 7th to July 3rd.
The whimsical undersea world of Bikini Bottom will come alive, and some of SpongeBob's most loved friends have made the cut as well. Patrick, Squidward, Sandy, Gary, Mr. Krabs, will all be seen on stage. Even Mrs. Puff and Old Man Jenkins made it, though Mermaid Man and Barnacle Boy didn't (sadly).
The plot is also comprised of an original story, as the nearby Mount Humongous is set to erupt at sundown the following day. While everyone scrambles to find a solution (or lack thereof) SpongeBob takes it upon himself to find a solution and save his beloved friends.
"SpongeBob long ago transcended the TV screen to become a pop culture icon inspiring everyone from kids and families to artists and musicians, pro athletes, movie stars, fashion designers, social media mavens and even the President," said Cyma Zarghami, President of Viacom Kids and Family Group. "This character has achieved a level of global popularity that we could never have imagined, and bringing him to Broadway is a way to give him a new platform, literally, to reach audiences of all ages who are looking for an engaging, funny and innovative musical theater experience."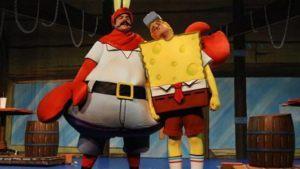 The musical score is composed by a variety of well-known artists under Music Supervisor Tom Kitt. Original songs written by Steven Tyler and Joe Perry of Aerosmith, The Flaming Lips, John Legend, Cyndi Lauper, the late David Bowie, Lady Antebellum, T.I., Panic! At the Disco, The Plain White T's, Jonathan Coulton, Dirty Projectors, and They Might Be Giants have all been arranged. Artists were encouraged to write as they normally would without trying to sound like something Nickelodeon would produce.
So if nautical nonsense be something you wish, check out The SpongeBob Musical at the Oriental Theatre this summer. And grab a Krabby Patty while you're at it.
…Oh, and we can't make any promises that Squidward won't be playing his signature clarinet.
Individual tickets for The SpongeBob Musical will go on sale at a later date. For more information, visit BroadwayinChicago.com.