The Spice Room is situated on Sohna Road, Gurgaon
The Spice Room Gurgaon offers an exotic range of Indian Delicacy
A chilly evening spent in The Spice Room for a sumptuous dining experience
The Spice Room Gurgaon is a must visit place to experience a fabulous and sumptuous dining experience. It is situated on Sohna Road, Gurgaon. It offers an exotic range of Indian delicacy. There is no doubt about it. You will agree once you visit here. And if you have already visited this location, you would have become a fan of it. I tried to find out a flaw in the whole dining experience right from in to out but couldn't find any. It was a temporary issue of the back door creaking that I am sure would have been addressed in next couple of days. It has started all of a sudden as told by the manager on the floor. The property is in the main business hub of Gurgaon. It is in Vatika Business Park Tower 3, Sector 49, on Sohna Road, Gurgaon. I observed every moment minutely and am proud to say I loved every bit of the time spent there. The two hours dining experience has become one of my favorite experiences. This is an ideal place for family, friends and colleagues. There is an exclusive 6-seat family or partying section.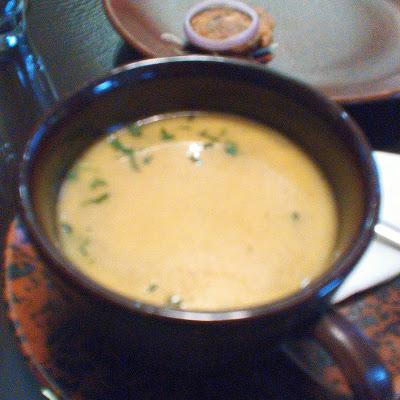 The seating is optimally designed that makes tables not too close thereby keeping your privacy intact. The building is no smoking zone. The music selection for the day was excellent. It was perfectly matching with the ambience of the restaurant, theme and interiors. The theme of The Spice Room Gurgaon is to spread happiness during whatever time you spend here. The tables are set to accommodate 2 to 8 persons easily. Depending on a number of members, you get a right place to enjoy here. Just on the right of seating pattern is the cute bar, elevated a bit. The kitchen is just adjacent to the bar, enclosed for safe preparations. Hospitality is good. The staff is well trained. Walls and interiors are well matched. You are bound to celebrate your food here. If you have not visited this location so far, just visit and experience The Spice Room and their new menu. You will be taken through some special dishes from their menu.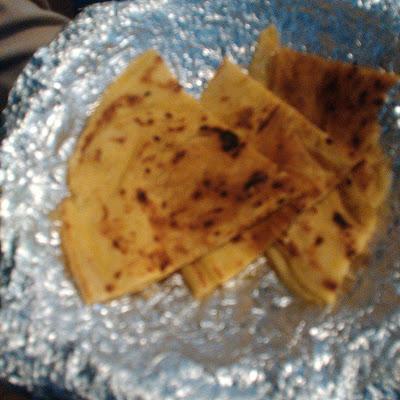 I had an interaction with the main Chef of The Spice Room, Mr Khan. If you have difficulty in selecting your drinks, starters and main course (and, of course, the sweet dish), leave it on Mr Khan. He will match it perfectly for you based on your tastes and likings. Be it veg or non-veg, every dish and recipe greets you from its core of taste and appearance. The timing between your starters, drinks, main course and sweet dishes is perfect. The food is awesome in taste and preparation. Generally north Indian cuisine makes it heavy. But here, you each and enjoy as much as you want, without feeling heaviness soon after or later. The magical range in North Indian Cuisine includes Awadhi, Mughlai, and Punjabi recipes. The urban yet relaxed ambience is bound to win your heart and give you a fantastico dining experience with family and friends. Full marks to its urban ambience, exquisite dishes, courtesy, hospitality, environment, music, aesthetics. Every
experience
here is a unique memorabilia.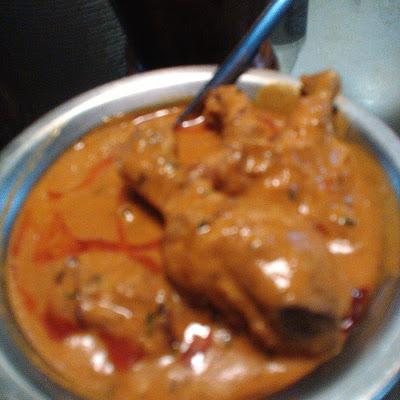 We had Chicken Virgin Mojito, Virgin marry, Fruit Punch and Khus Lime Soda in mocktails. In soups, we had Chicken Yakhni Shorba. In starters, we had Nargisi Shami, Angara Tikka, Kasturi Fish Tikka, Achari Mushroom, Palak Bhutte ki Shami, Mutton Gilafi Kabab and Narangi Paneer Tikka. In the main course, we ordered for Dal Makhni, Paneer Khurchan, Chichen Awadhi Korma and Mutton Rogan Josh. Don't forget to try Missi roti, warqui parantha and lachcha parantha; and chichen biryani. All was so yummy.
This blog post is inspired by the blogging marathon hosted on
IndiBlogger
for the launch of the #Fantastico Zica from Tata Motors. You can  apply for a test drive of the hatchback Zica today.