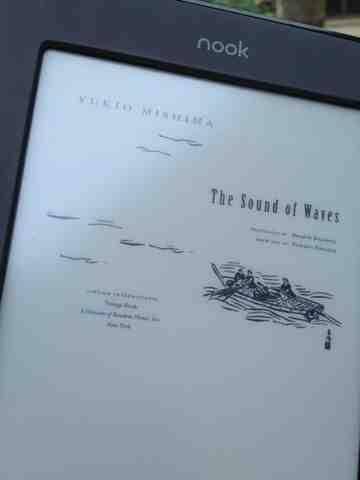 The Sound of Waves is a book of optimism and hope with all the character traits I most admire: courage, perseverance, honesty, cheerfulness, and hard work. It was written by Yukio Mishima in 1954.
This book is one of my favorite works of Japanese literature that I've read in seven years. I can't tell you how much I loved the story, the writing, the mood, and the subtle lessons portrayed by Mishima when he wrote of first love between a young couple in a small fishing village on an island all its own.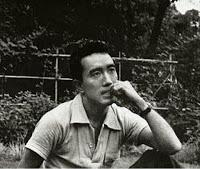 Yukio Mishima, born January, 1925,  is considered one of the most important Japanese authors of the 20th century. He was nominated three times for the Nobel Prize in Literature, but lost the award to Yasunari Kawabata in 1968.His work is said to have broken cultural boundaries with "a focus on sexuality, death, and political change". He died in November, 1970, by committing seppuku after a failed coup d'etat.
I'm longing to read The Sea of Fertility tetralogy, considered his greatest achievement,  which includes Spring Snow (1969), Runaway Horses (1969), The Temple of Dawn (1970), and The Decay of Angels (1971).