The Soulful Seeker by Punam Chadha-Joseph is her maiden book
The soulful Seeker by Punam chadha-Joseph and Om Books is a collection of soulful poems
The Soulful Seeker by Punam Chadha-Joseph, published by Om Books is launched on April 28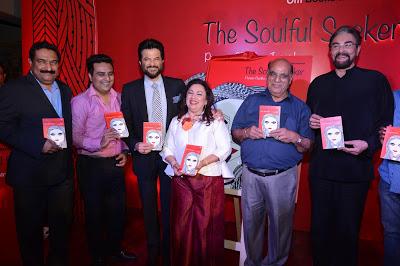 April 28 must be a gracious day for débutante author & poet Punam Chadha-Joseph at the launch of her maiden book The Soulful Seeker, published by Om Books International. Each poem of the collection is as if seeking soul within in an intriguing and introspecting manner. The venue of launch was Lord of The Drinks Forum, New Delhi. A number of celebrities and renowned personalities were there at the occasion. The soulful poetry of The Soulful Seeker by Punam Chadha-Joseph was recited by eminent Bollywood actors Anil Kapoor and Kabir Bedi. The book was unveiled by Anil Kapoor, Kabir Bedi, Sabbas Joseph (Punam's husband), Sanjay Mago, Ajay Mago, and Om Prakash Mago. Punam is an ex-advertising and hospitality professional who ran a successful artifacts business.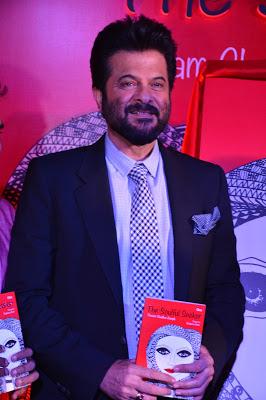 The evening was marked with memorable moments with orchestrated acts and recitals by renowned personalities, legendary celebrities, and friends of the author witnessing Anil Kappor, Kabir Bedi, Yuri Suri, Maya Sami, Vivienne Pocha, pianits composer Merlyn D'Souza, and Punam Chadha-Joseph herself, all adding soul to the launch event. The recital and orchestrated acts brought alive the experience of soulful poetry, the book has to offer.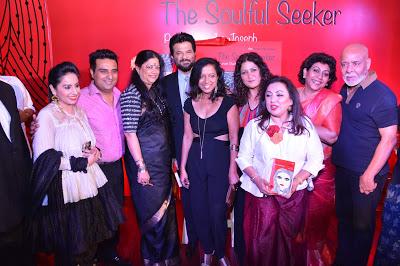 Bollywood superstar Anil Kapoor looks far younger than his age, recited the excerpts of poem 'Ageing' from the book, showcasing a hidden fact of life that we don't often get a glimpse of among the glamor and glitz he embodies.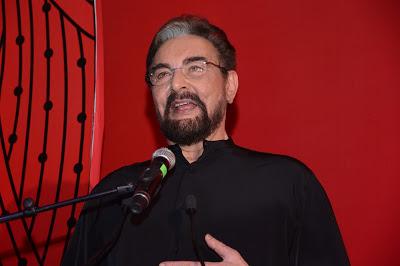 Vivienne Pocha and Merlyn D'Souza recited and orchestrated 'Let's Rise', a poem full of impact and emotions revisiting the 26/11 terror attacks on Mumbai. The act was welcomes with a standing ovation from the audience.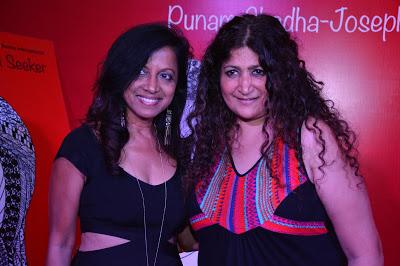 Author Punam Chadha-Joseph remembered her passion for writing she carried all along, especially poems, but was always short of time to pen down her thoughts based on all that life has to offer. Her book of poems is inspired by real life experiences, so every person will surely related to it as it holds up a mirror to everyday life and human emotions. She hopes her poems strike a personal chord with everyone who reads it.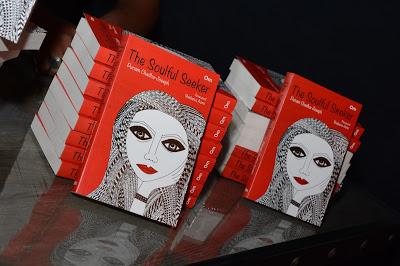 Ajay Mago, Publisher, Om Books International had all praises for the book saying The Soulful Seeker is a sort of self discovery by author and by readers as well. The poems are not limited to women alone as it touches all aspects of life we spend with friends, parents, children, and spouse. The poetry is mix of lamentations and celebrations, failures and success, the past and present, and most importantly the meaning of life lost, regained and reaffirmed with each passing moment.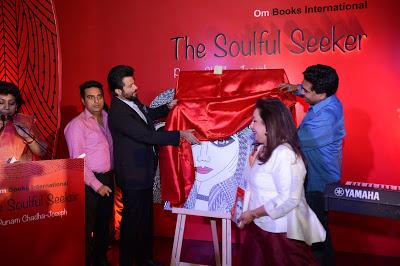 Many of the sketches in The Soulful Seeker are Punam's own thus lending her personal touch, including the very striking visual on the cover. The book is priced at Rs 295 and it is worth spending for 252 pages of soulful poems like Soul & Self, Despondency & Despair, Love & Longing, Family & Friends, Dreams & Desires, Frivolous & Fun, Happiness & Hope, Ache and Acceptance, Fears & Frustrations, and Benevolence & Belief.