Recently I visited Holme Pierrepont Hall for the first time.  I am slightly ashamed that it was my first time as I grew up and lived close-by for many years.  Even worse, at one point my favorite route to cycle was down to the nearby National Watersports Centre and cycle around the lake a couple of times.  It was therefore beyond time that I visited the hall and gardens.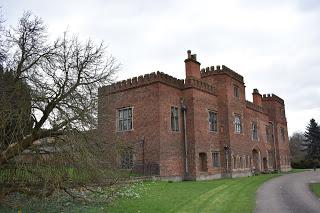 The hall dates from around 1500 though there was a house on the site before then.  The descendents of the same family have lived there all this time.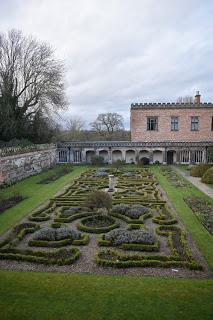 There is this impressive courtyard garden which was originally designed in 1875.  Even in the dark gray days of this time of year, the structure means it is worth seeing now.  I look forward to visiting again when it is in flower.  The pictures they have of it inside the Hall show that it is worth seeing.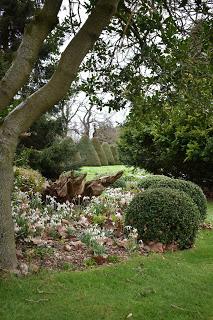 But we were there to look at snowdrops and we did not have to walk very far from the house to see that there were plenty.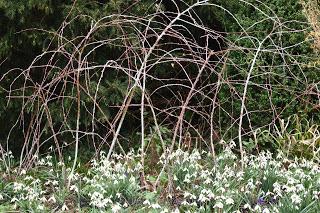 This winter walk is carpeted with snowdrops and some very good winter planting.  Rubus cockburnianus is used here to great effect.  Placing it against the dark background works perfectly.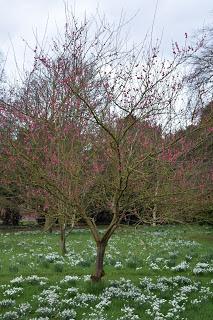 The pink haze on this tree is the early blossom of Prunus Ben chidori, a favorite tree this time of year.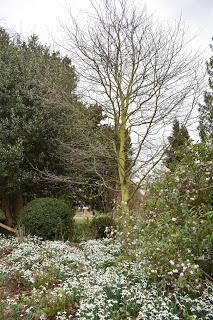 There are also scented shrubs such as a fantastic daphne and some winter honeysuckle lining the route.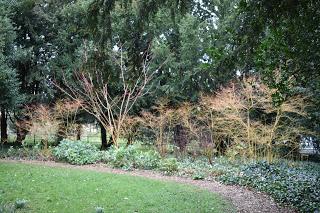 This area of walk was ablaze with fantastic stem color.  It was a masterclass in how to plant for winter.  We stood here for quite some time.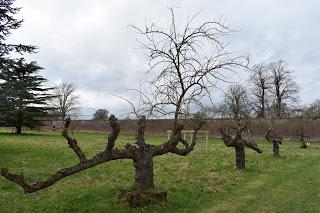 Onwards into the walled orchard and we stopped and admired these ancient fruit trees that were still insisting on throwing up new growth.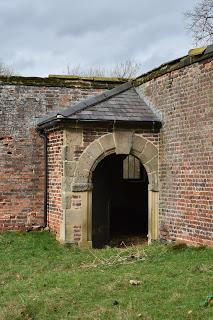 This corner room was clearly the bedroom of a sheep,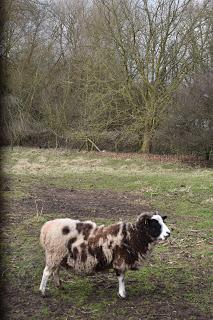 maybe this sheep, his name is Jacob.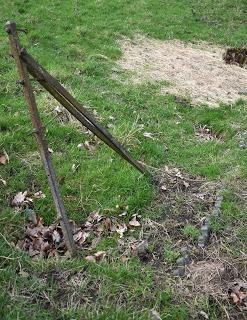 We were a little distracted by the occasional sight of this old edging.  The urge to do some garden archeology was strong.  What stories are lurking beneath this grass?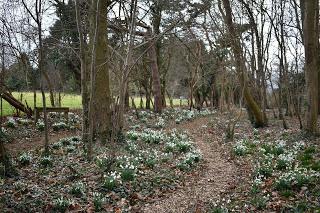 The woodland walk is not a long walk, but it is a good walk.  There are many snowdrops and we could see that soon there would be wild garlic, bluebells and apparently wild tulips as well.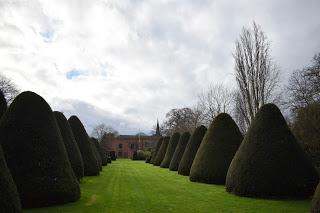 We wandered back towards the house where these wonderful yew domes stand guard.  It is a simple yet stunning effect.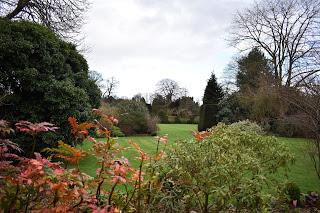 There is great use of lawn and yew towards the house that make good areas of color and calm.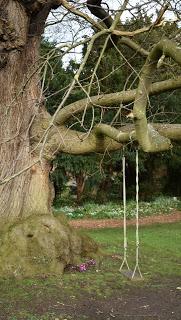 and it should not be forgotten that this is a family home.  I resisted the urge to have a go on this swing but it was very tempting.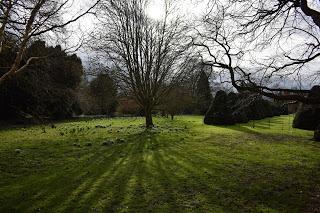 It was a really grey, blustery, afternoon when we visited.  There was virtually no sun for most of the day but when it appeared it was welcome.  We had a lovely afternoon which included a wander around the hall itself (and cake, of course there was cake).  Now I want to visit again to see how the garden changes through the seasons.  Strange isn't it how one has to move away to appreciate what had been on the doorstep?
Other snowdrop gardens visited this year:
Hodsock Priory
Easton Walled Gardens
Little Ponton Hall
Thenford
Blackberry Garden Snowdrops